EYFS Curriculum
At Mary Elton Primary School, we create a Reception community that is Ready, Respectful and Safe and we offer many Opportunities, Challenges and foster Independence within the learning environment to engage our youngest learners. We aim to make explicit use of our 5C learning values (alongside the specific characteristics of effective learners in EYFS) – playing and exploring, children are able to demonstrate themselves as Courageous, Critical thinkers, Collaborative, Creative and Curious learners.
The curriculum is organised so that children learn through child and adult-led activities. Phonics, reading, writing and mathematics are taught through adult-led activities planned across the week. We teach phonics using the Read Write Inc programme. Children move through the scheme as their sound knowledge grows with the skills of segment blending for reading. On-going observations of the children's attainment and progress inform 'next steps' on a daily basis. These are recorded on stickers, using photos and work samples and placed in each child's learning diary.
Each term has a question based theme:
Term 1: What makes a school?
Term 2: How do people celebrate?
Term 3: What's it like living here?
Term 4: What's it like living there?
Term 5: What's up there?
Term 6: What's down there?
We offer a play-based, active, learning environment, as we know this engages the youngest children in meaningful tasks, which maintain high levels of involvement and a range of opportunities to learn new skills.
We follow the PSHE "Jigsaw" curriculum, "Learning Exchange" Phonics Programme and "Awareness, Mystery and Value" for RE.
The prime areas of learning:
Communication and Language
Physical Development
Personal, Social and Emotional Development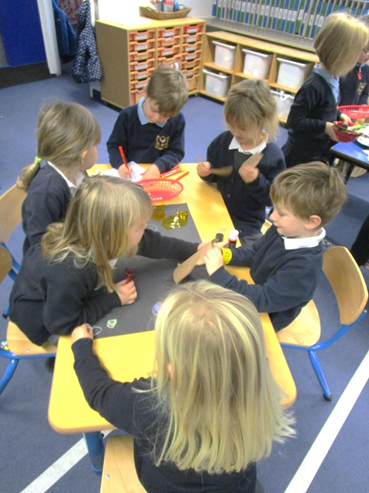 The specific areas of learning:
Literacy
Mathematics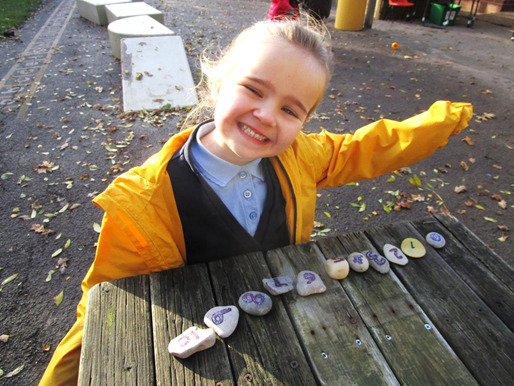 Understanding of the World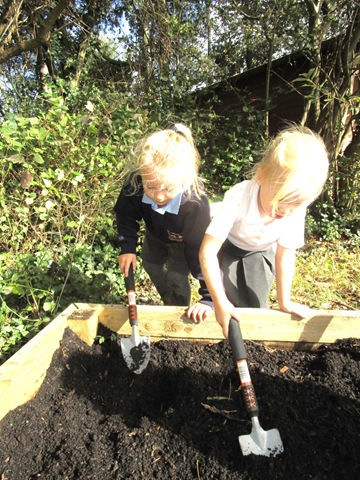 Expressive Arts and Design
The EYFS learning characteristics:
(Supported by our 5Cs)
Playing and exploring
Active learning
Creating and thinking critically