Mathematics
At Mary Elton, we want maths learning to help children to make sense of the world around them through developing their ability to calculate, to reason and to solve problems. We want to enable children to understand and appreciate relationships and patterns in both number and space in their everyday lives. We recognise that maths is an essential to everyday life: critical to a broad range of subjects including science, technology and engineering, and a necessary skill for adult life. We want our children to develop a growth mind set and apply our five learning values (5Cs) as they explore the maths curriculum.
Intent
We believe that all children can succeed at mathematics. With this in mind, we aim to spark a curiosity and excitement for learning in maths while instilling confidence and a can-do approach that will carry our children forward into their futures. At Mary Elton, our intent is to adopt a curriculum that is ambitious and designed to enable all pupils to acquire deep knowledge and understanding, building on knowledge and skills at the right time, so that all children can achieve well.
Implementation
In September 2019, through the Boolean Maths Hub, we joined specialist training in order to embed the mastery approach within our school. New to this academic year, children from EYFS all the way through to Year 6 follow the Power Maths programme: the most recently recommended scheme of work to meet the criteria for high-quality teaching of mastery in England. All children are encouraged to believe in their ability to master maths and are empowered to succeed through curiosity and persistence, while tackling the same concepts at the same time and progressing together as a whole class.
What does a Power Maths lesson look like?
Power Up - each lesson starts with an activity designed to support fluency in all key number facts.
Discover & Share - this section gives hands-on real life problems to spark curiosity and provide opportunities for deeper questioning. This is supported through whole class discussion.
Think Together - the scaffolding of the session is carefully reduced to prepare children for independent working. During this part, children are encouraged to work with a partner, as a group or individually.
Practice - this part is designed to be completed independently using conceptual and procedural variation of mathematical concepts. Children will be exposed varying representations and manipulatives to ensure they deepen their knowledge.
Challenge - children are given the opportunity complete a challenge linking with other areas of maths to encourage a greater level of depth in their understanding.
Reflect - children have the opportunity to review, reason and reflect on learning. Each lesson has the opportunity for diving deeper in their understanding, whilst those children who struggle with a specific concept can feel supported using the strengthen activity.
In EYFS, maths lessons are structured a little differently to suit the age of the children. Each day, the children have a short whole class maths input and will be encouraged to explore mathematical concepts through our carefully planned continuous provision. We believe that learning through play develops strong self-esteem and the Power Maths scheme ensures our children have a firm foundation in maths to prepare them for key stage one.
How can I Support my child in Maths?
To find out more about Power Maths, please read the Parent Guide
To find out what your child is learning this year in maths, please click the link to their Year Group Overview:
Please do read our Calculation Policies to enable you to support your child with any home learning in maths:
Numbots and Times Table Rock Stars
We have a whole school subscription to Numbots and Times Tables Rock Stars. Your child will receive their login details from their class teacher.
Numbots is an online game aimed at boosting addition and subtraction skills for all aged children. All children start at the same place in Story mode, and when they get to a certain stage they will unlock Challenge mode. The idea is that they play little and often, and this will significantly improve their understanding of number bonds and addition and subtraction facts. Take a look here.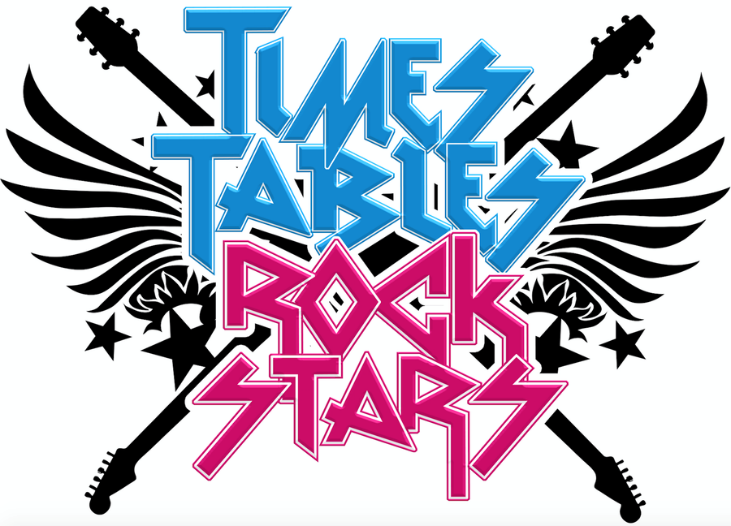 Children from year 2 upwards have access to Times Table Rock Stars. This is an engaging and fun way to learn their times tables but also to extend their knowledge. They are able to play along to 'rock music' in an interactive game that puts their knowledge to the test, earning them points. Click this link to have a go!
For more information, see our Parent Guide
Maths Challenge (Times Tables)
Parent/Carer information letter
Parent/Carer information power point (advised to download and view as a slideshow due to sound elements)
KS1 Number Facts Challenge