Year 2
Welcome to Year 2 2021-22 with Mrs Summerton, Mrs Locke, Miss Salt, Miss Halkes and Mrs Chilcott.
We would encourage you to keep an eye on these pages as we like to share aspects of the children's learning and experiences from Elm and Hazel classes.
2021-22
21st October 2021 - Vet visit
Here our some photos from our vet nurse visit. The children had the best time, we learnt how to brush the dog's teeth, bandage them up and look after them. We listened to their heart beat, used a special machine to find their microchip and we got to stroke two dogs and a tortoise. Quote of the day "best day ever!"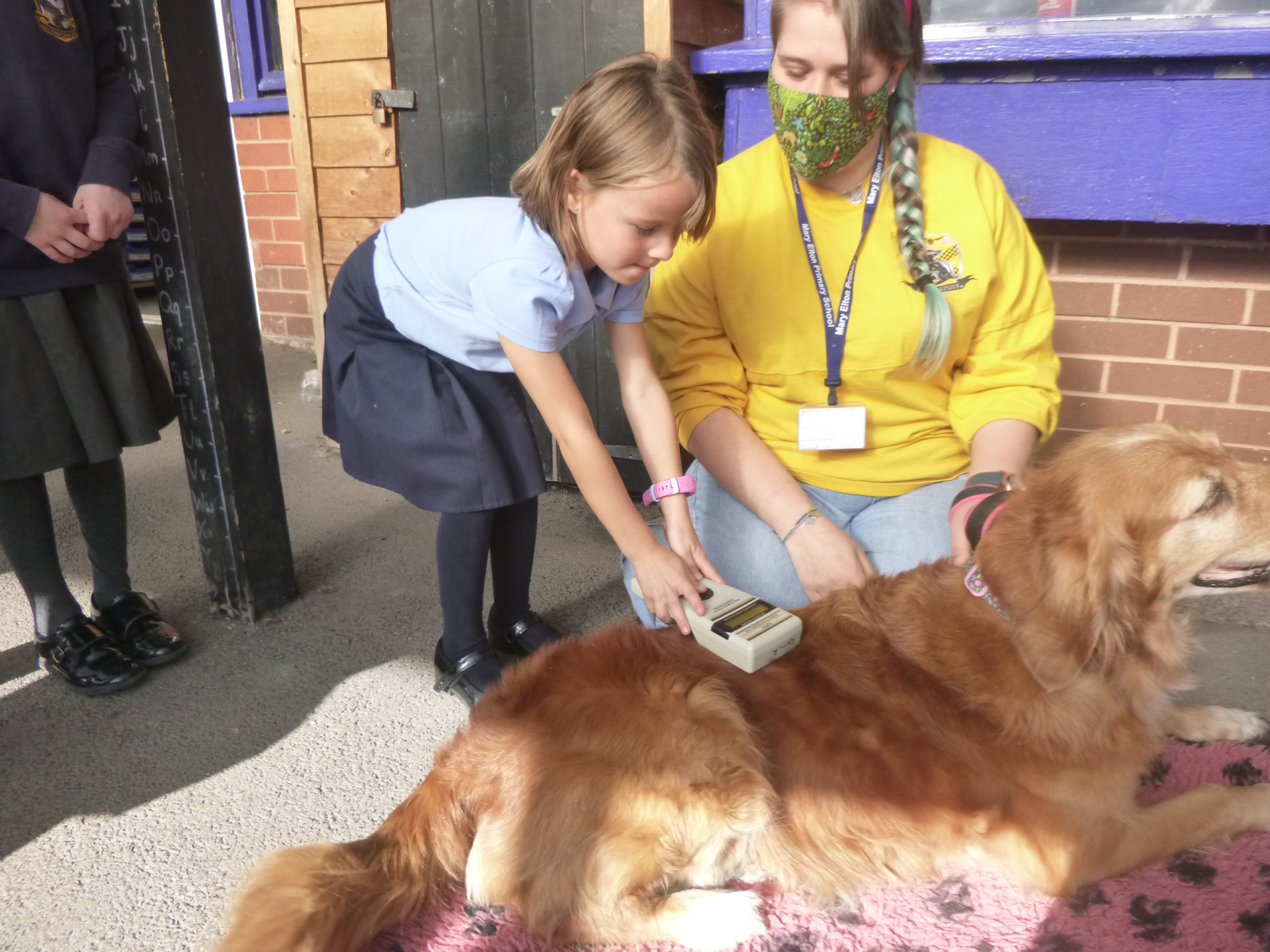 2020-21
5th May 2021 - World Maths Day!
Year 2 have celebrated World Maths Day by taking part in a competition. They had to think about how they would use maths in their jobs when they are older and had some fantastic ideas! They have also been doing some brilliant home learning linked to maths - we were so impressed with the use of a Disto Laser Measurer used to measure a bedroom. Wow!
1st April 2021 - Easter Hunt!
Year 2 have enjoyed their Easter hunts around the school! They had to spot the eggs with maths clues on the back and solve them to work out a mystery message, then they went to the Forest School area to find the mysterious bunnies that had appeared! What an eggciting day!
23rd November 2020 - London Learning
Year 2 have been busy learning all about London. As a home learning project, we asked the children to make their favourite London landmark. They were all absolutely fantastic! In our classrooms we currently have Big Ben, The Shard, Buckingham Palace, The London Underground and The London Eye. It is such a shame we cannot have all of our wonderful parents in to have a look at them all, but here is a selection for you to see. Well done Year 2!
1st October 2020 - PAT dogs
Year 2 had a visit from two veterinary nurses and two lovely Golden Retriever dogs called Jersey and Devon. They are PAT dogs (pets as therapy dogs).
We learnt about how many bones different animals have, how dogs have to look after their teeth (we even saw Jersey having her teeth cleaned!) and we were lucky enough to listen to their heartbeats and find their tags with a scanner.
We then saw how dogs can be bandaged up if they are hurt and we all had a go at bandaging up our own teddies from home. The children were fantastic at listening and asked lots of great questions.
23rd September 2020 - Criminal Investigations!
Year 2 have had a fantastic start to the term! We received a letter from the police to say a cat called "Tuffy" has been causing mischief around Clevedon. We made warrant cards and took finger prints to assist in our enquiries. We even took Mr Hudd's finger prints! We have been busy writing kennings, wanted posters and fact files all linked to our story of "A diary of a killer cat".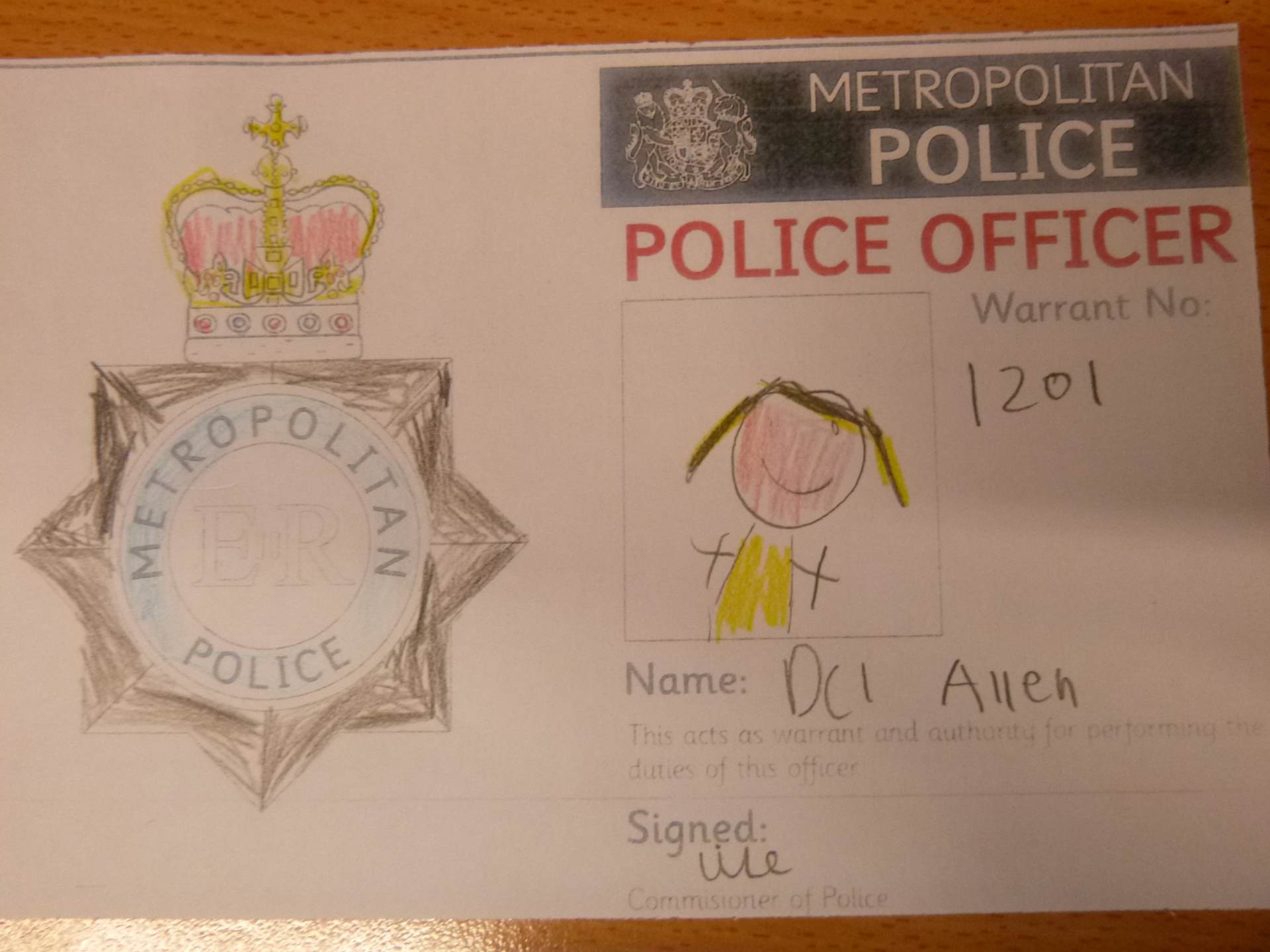 2019-20
June 2020: Message from Year 2 team!
26th February 2020 - North America!
This week, as part of our travels in North America, Year 2 had Chief Sitting Bull drop in for a visit! He explained which tribe he was from, where he lived in America and we learnt about his life as a Native American. The children asked lots of questions and produced a very impressive war cry to see him on his way! I wonder where we will travel next?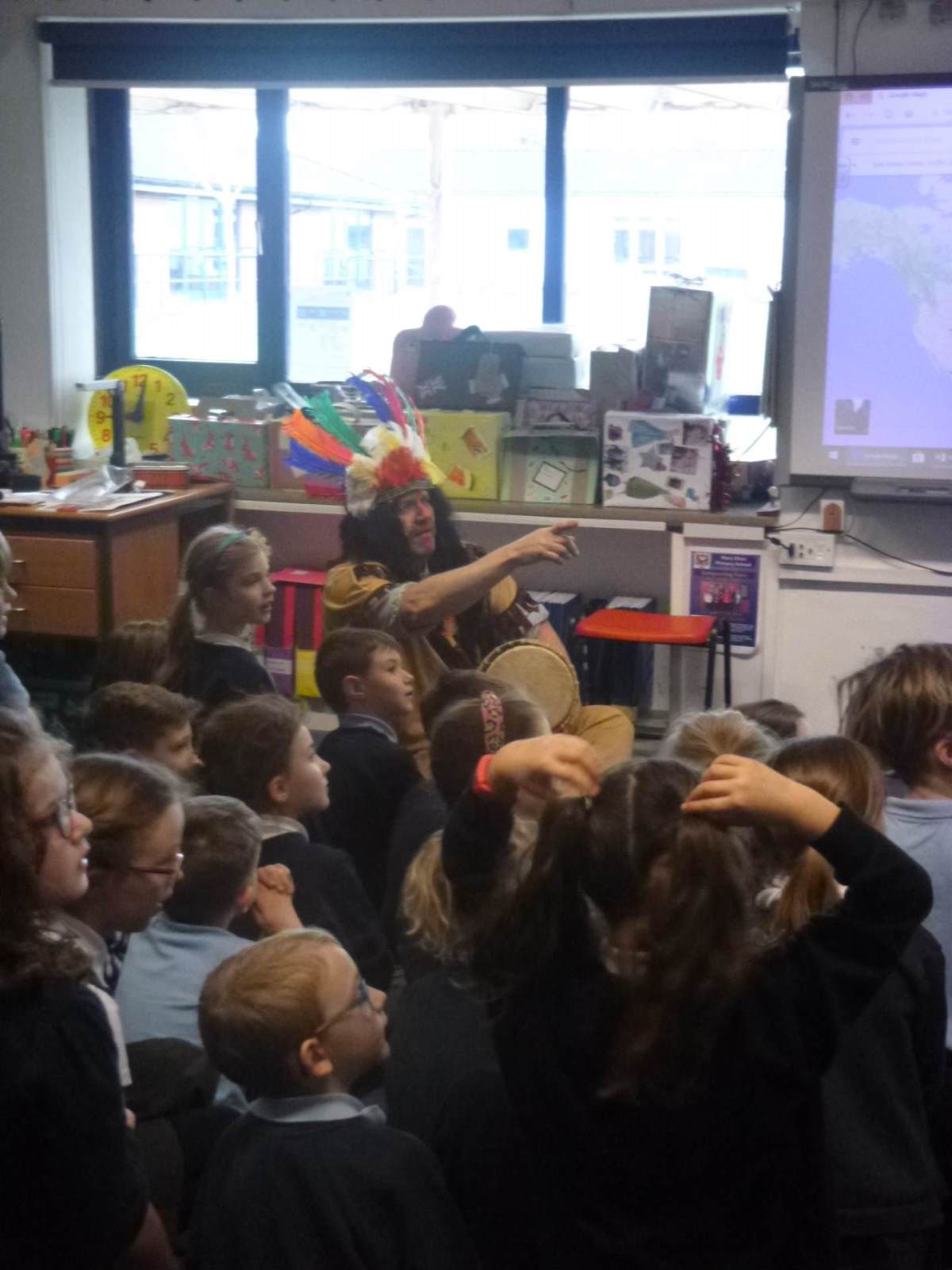 29th January 2019 - Safari!
Today, Y2 went off on safari. They used their binoculars to find the 'big six' and many more interesting creatures - including the lesser-spotted Sunbeamers, some mischievous animals in Ash and Alder, a furry Nelson and a very rare species in Mr Hudd's office! (We were also visited by Larry Lion and Coco Lion, who LOVED reading stories with the children)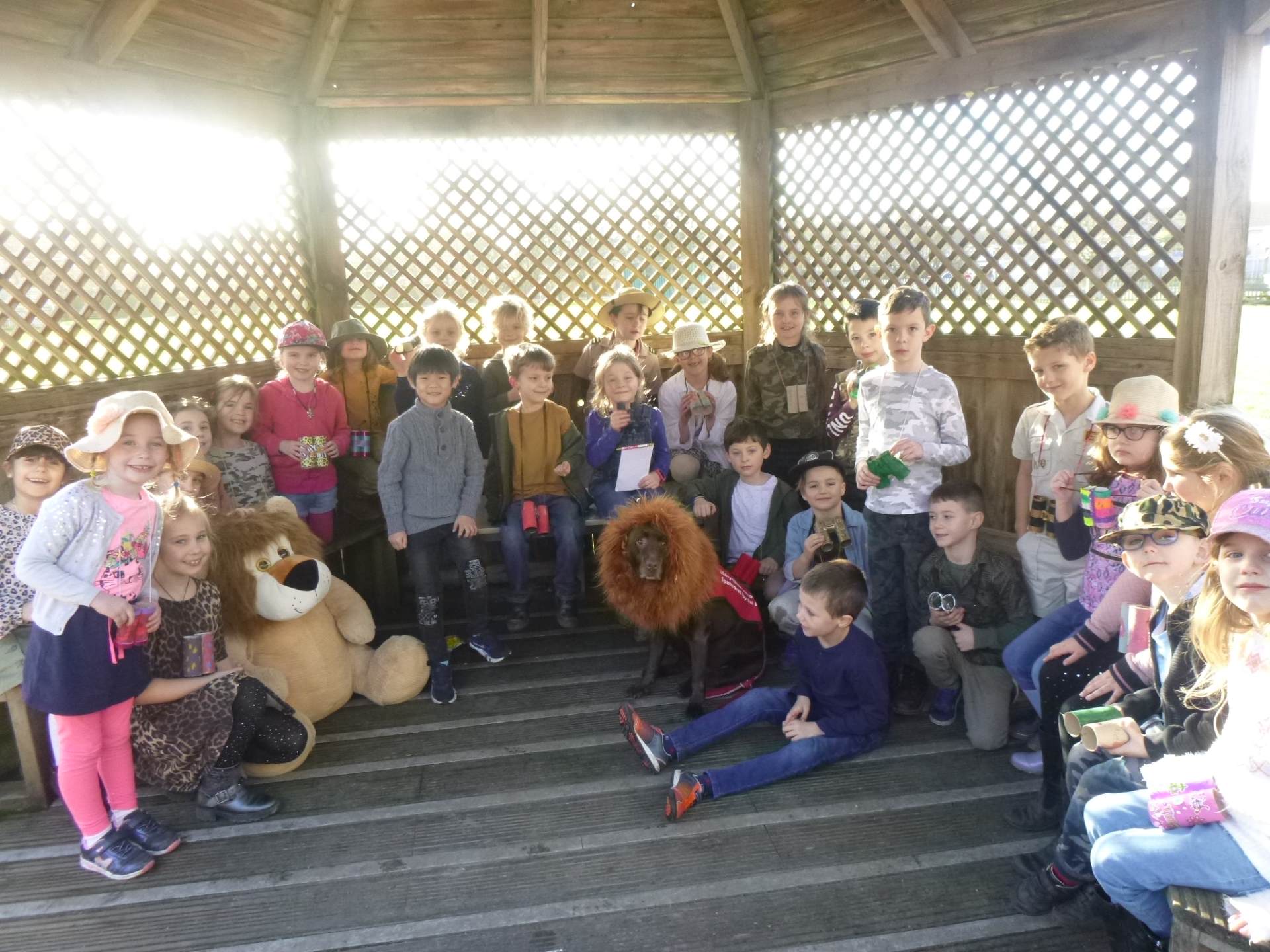 8th, 9th, 15th & 16th January 2020 - Travels with Paddington!
Year 2 have packed their suitcases and are busy travelling the world with Paddington, helping him to compile a travel journal for Aunt Lucy. So far we have visited Germany and Spain. I wonder where we'll go next?
7th October 2019 - Fireman Visit
Avon Fire and Rescue Service came in to visit Year 2 as part of our work about the Great fire of London. We found out about their protective clothing and the special equipment they use. We thought about what to do in an emergency and practiced how to STOP, DROP and ROLL! But the best bit was having a really good look at the fire engine.
24th September 2019 - Clevedon Court Trip
What a fantastic day Year 2 had exploring Clevedon Court. We were lucky enough to visit lots of exciting places such as the Glass Room, where we learnt that gold was added to the glass create the colour pink, the Great Hall with its wonderful portraits and chain mail fire guard, plus the museum with its impressive display of 'Elton Ware' pottery. We all selected our favourite pot and drew a picture before marvelling at the enormous front door with its portcullis and huge key. Our guides were very informative and we all enjoyed hearing about the history of the house, especially the bedroom which caught fire in 1882 and decided we would prefer not to use a chamber pot! The weather was eventually kind to us and we explored the grounds, counted the chimneys and sketched the outside of the house. Before we left there was just enough time for us to collect conkers and spot any clues which may lead to us to discovering if Tuffy is a 'killer cat' or innocent of any crimes!
12th September 2019 - Cats Protection
This week, Year 2 enjoyed a visit from Kirsten, who works for the Cats Protection League and shared with us how important it is to care for our cats properly.
We listened to a story about the arrival of a new cat and learnt a lot of information from the objects (including cat toys, different bowls and a toy flea) that Kristen shared with us. We now know that cats should not drink cow's milk, like to scratch their claws in order to remove the outer layer, feel safe in small spaces and sleep for up to 15 hours a day!
Kirsten also told us that cats don't like having their tummy tickled, their whiskers are very sensitive and usually live for 15 years.
As well as learning all this amazing information, we also created out own cat masks, designed a cat and enjoyed completing a puzzle book all about cats - what a busy day!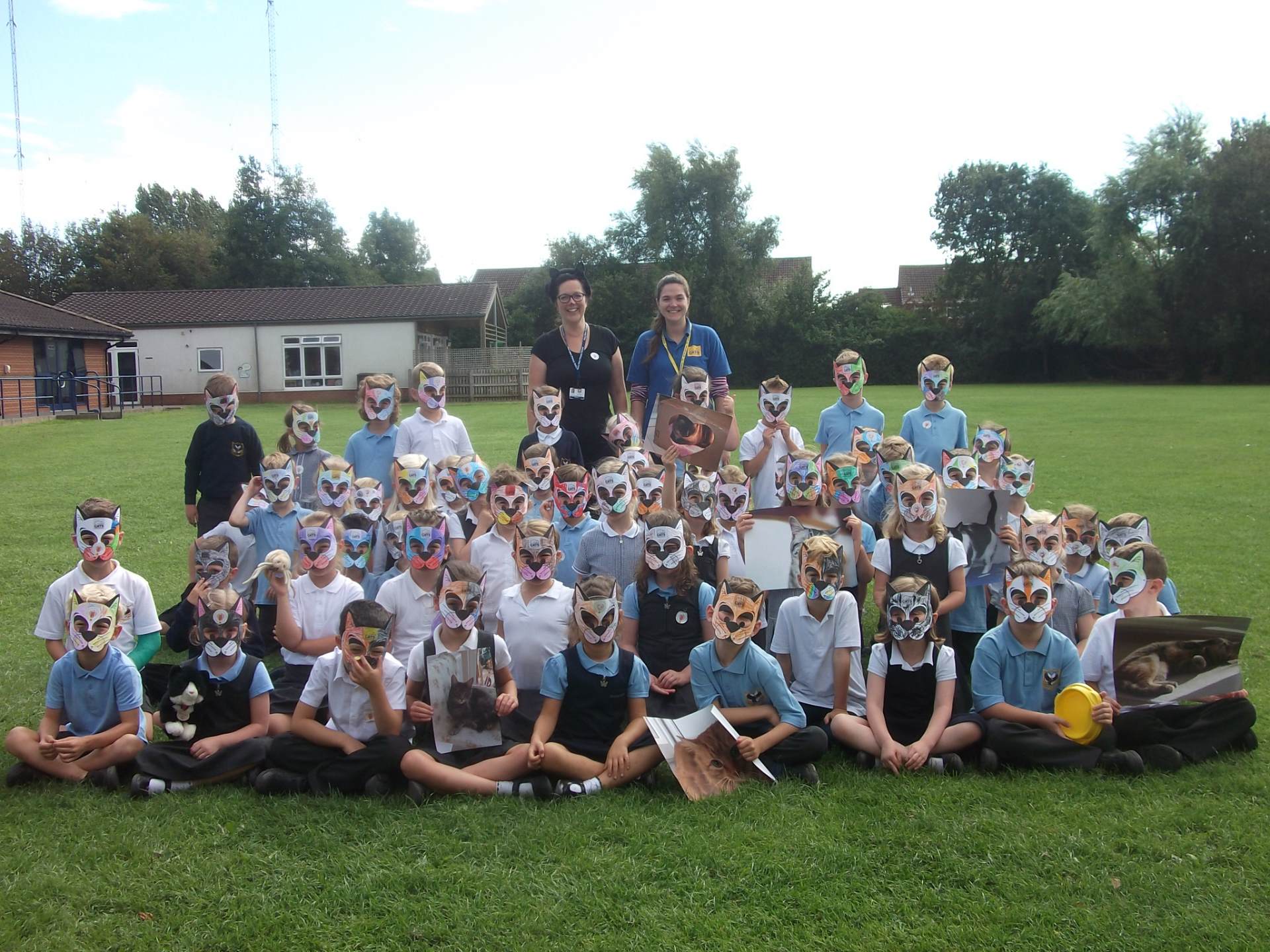 2018-19
7th June 2019 - Hedgehogs!
Beryl Casey visited Y2 with our newly adopted hedgehog 'Darcy'. We used money from the HSA to pay for Darcy's adoption. We found out about the work of the Hedgehog Rescue volunteers and learned how we could help hedgehogs at home in our gardens as well as at school. We got to feel Darcy's prickles and see her close up. It was the first time most of us had seen a real hedgehog. Darcy met our class hedgehogs, Spike and Hedgie. We are now working on a project to research and plan a hedgehog haven in our school grounds.
25th March 2019 - Tesco Trip!
Year 2 visited Tesco to find out more about where our food comes from and how it gets to the store. Each group had a shopping list of food to find, thinking about the cost of each item as well as where the food originated from. We used the till to total up our shopping and print a receipt. We designed, made and ate food faces using lots of delicious fruit and vegetables - yummy!
20th March 2019 - Za Za Trip!
Year 2 had an amazing trip to Za Za Bazaar as part of our Flat Stanley topic work - we ate our way around 5 different continents! We talked to the chefs, watched live cookery demonstrations, looked at the fresh ingredients and ate LOTS of delicious food. We enjoyed trying new and exciting flavours, discovered new favourite dishes as well as some old favourites, like the chocolate fountain and the ice cream machine! Scrummy!
7th February 2018 - African Safari
Year 2 have been busy on safari looking for African animals with our binoculars. We explored the school grounds and found giraffes, lions, lesser-spotted 'Sun-Beamers' and plenty of monkeys! It was SO hot we had to wear our sun hats!
21st January 2018 - Flat Stanley (Africa)
Stanley has been very busy travelling around the world, sending us photographs and postcards and other souvenirs from all the different places he visits. We wondered what it would be like if we became flat like Stanley and thought about where we would like to be posted to. Where would you like to go?
This week we have been off to Africa with Flat Stanley. On Monday morning, we found a mysterious parcel containing lots of clues about Lila. We found out that she lives in a Kenyan village with her family, so this week we have been visiting Kenya. We have been also been looking at the vibrant African fabrics and thought about how we could show them in our artwork. We used pastels and black pens - we think we did a great job!
14th December 2018 - Aspen's Cake Decorating
Year 2 were very lucky to take part in a cake decorating workshop courtesy of Aspen's (our school meal provider). Will, from Aspen's, helped the children decorate their cupcakes with pretzels covered in fairy dust, sweets and mini-marshmallows! They were delicious!
5th October 2018 - CSI Detectives
On Friday 5th October we received a tip off from PC Harris that there had been some suspicious activity in the school grounds. We put on our detective badges, the teachers wore their forensic suits and Amber and Rupert wore their police helmets. We carefully investigated the crimes scenes in Forest School, gathering evidence and taking detailed notes. We are now busy compiling our reports for PC Harris. If you have any information about the suspect, Tuffy, please contact any of the Year 2 CSI team!
Year Ahead Powerpoint
Year 2 Year Ahead Powerpoint 18-19
2017-18
29th June 2018 - Sponsored Litter Collection
Year 2 did a sponsored litter collection to raise money for the hoglet (that's a baby hedgehog!) called Harley that they adopted recently. They worked in teams to collect rubbish from the school grounds and are completing some data handling with the results. They collected 628 pieces of plastic, 137 pieces of metal/foil, 263 pieces of paper and 349 miscellaneous items! What a lot of rubbish! What a great job they did! Rubbish is really dangerous for all wildlife especially hedgehogs who might eat it and choke so we have hopefully saved a few of our little friends.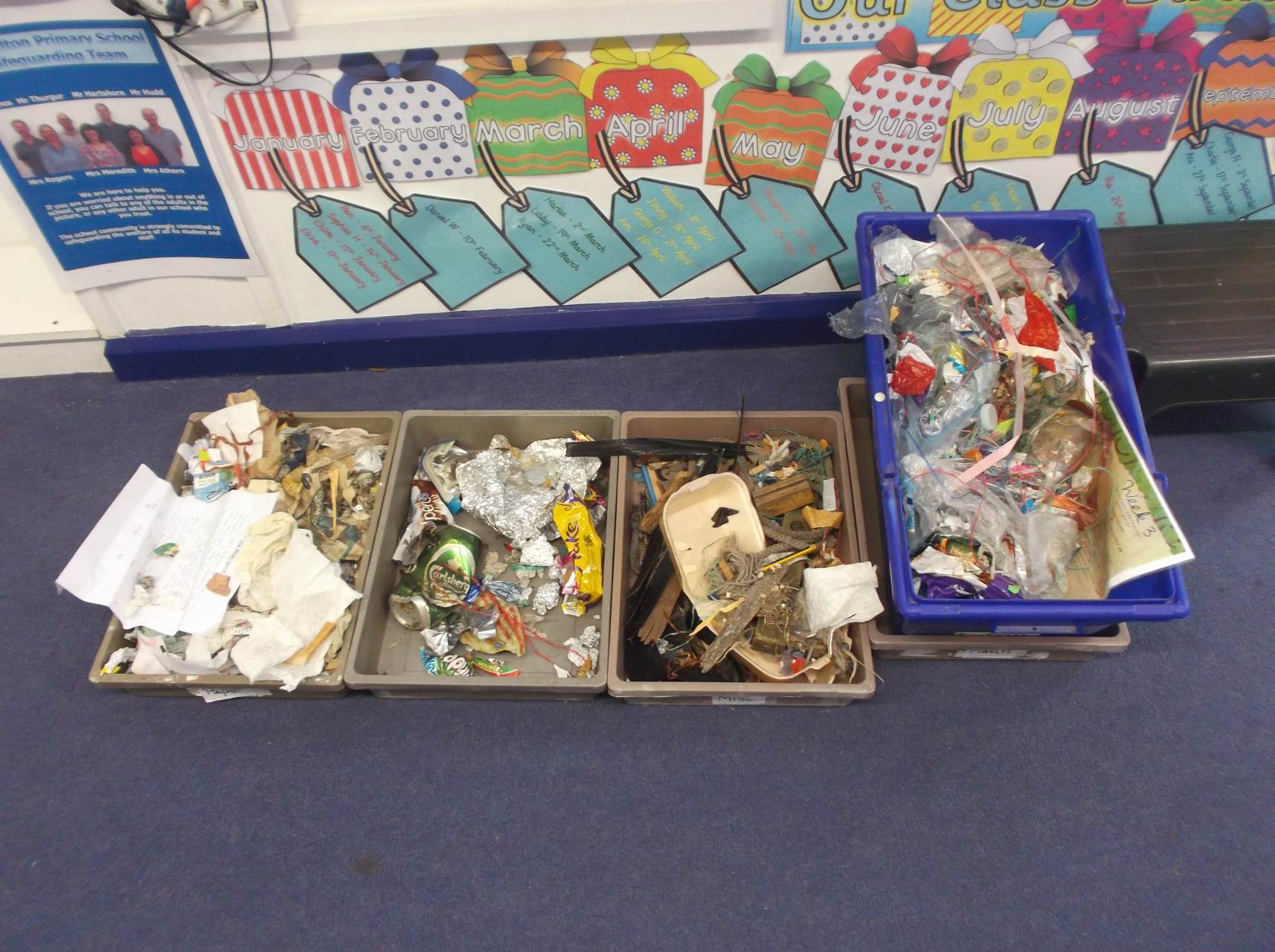 14th June 2018 - Hedgehogs
Year 2 dressed up as hedgehogs when we were visited by Beryl and Harley. Beryl rescues hedgehogs, nurses them back to health then releases them into the wild. Harley is 8 prickly weeks old and Year 2 fell in love with him so decided to adopt him…watch this space for news of our fundraising campaign!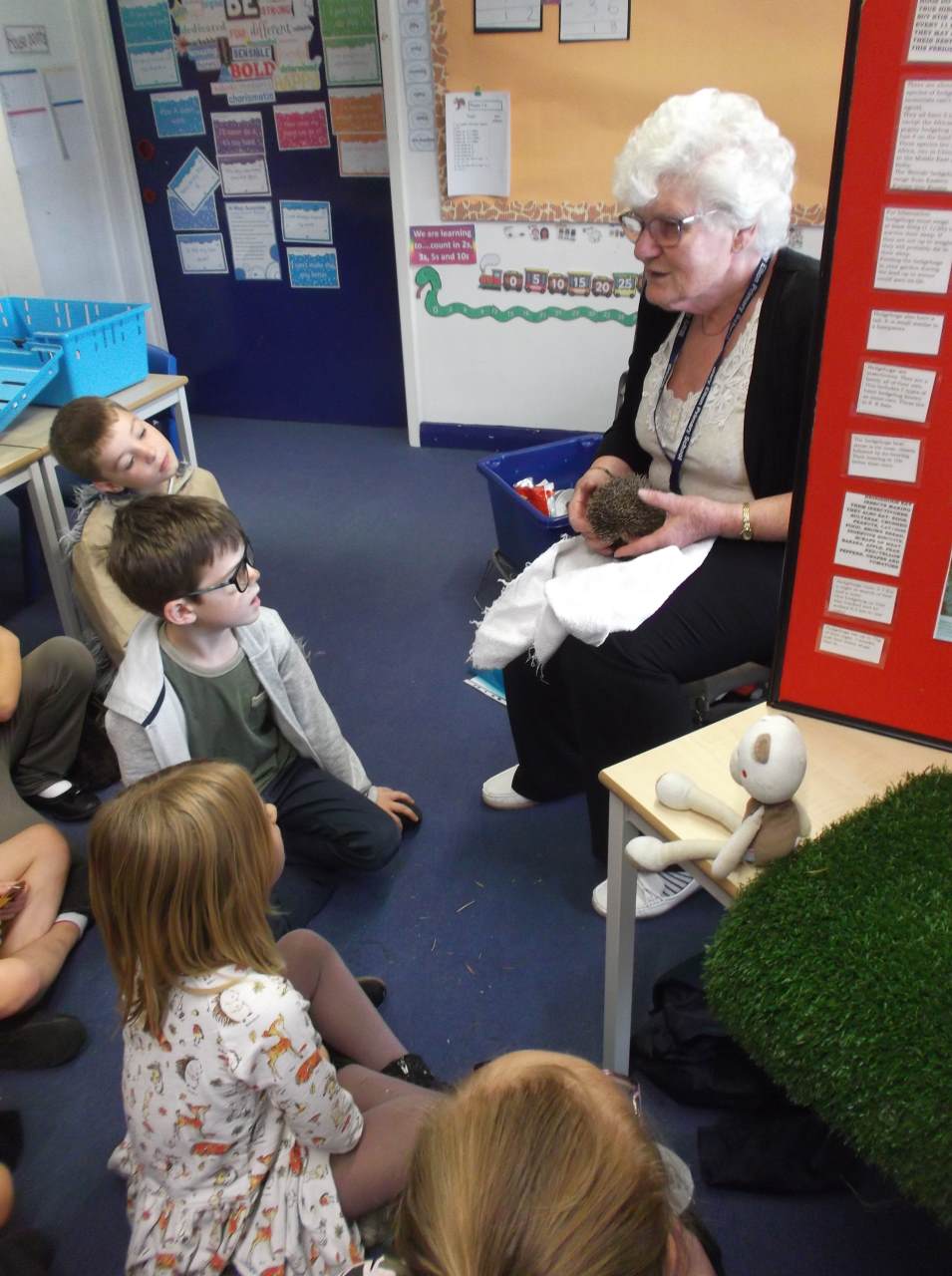 25th May 2018 - Year 2 Showcase
As a finale to a term's hard work, learning new skills and sharing existing talents, Year 2 showcased their dazzling talents with their rendition of the Greatest Showman. The children presented the talent show to the rest of the school community, including their partners in Sunbeams Nursery as well as to their families. They demonstrated fantastic football, super swimming and cool cycling skills; poetry reciting, singing and dancing as well as brilliant baking, Lego building and courageous climbing.
Thank you to all who came along and supported the children - they made us all very proud.
19th March 2018 - Around the World Exhibition
Year 2s incredible Around the World exhibition. We had lots of visitors today admiring the stunning artwork and finding out interesting facts about the different continents, as well as taking part in some lively dancing demos. Our Travel Agents did a roaring trade - some bargains to be had, world cruises for just £4!
12th March 2018 - Za Za Trip
Year 2 went to Za Za Bazaar in Bristol. The focus of the visit was for the children to experience the sights, smells and of course the tastes of food from Around the World. The children enjoyed watching the live cooking shows with the chefs preparing the ingredients and explaining to the children how different food was made. Unsurprisingly the dessert station was the most popular, with the ice-cream and the chocolate fountain – yum!!