5Cs
At Mary Elton Primary School, we believe that we have a responsibility to develop 21st century, lifelong learners. In order to do this we have developed our 5Cs; these are the important skills that we feel are vital for our children to become competent learners. We believe that our children need to be curious, critical thinkers, collaborative, courageous and creative. We have linked each of the Cs to an animal that has been designed using the Tinga Tinga style to link with our international projects.
What skills are incorporated within our 5Cs?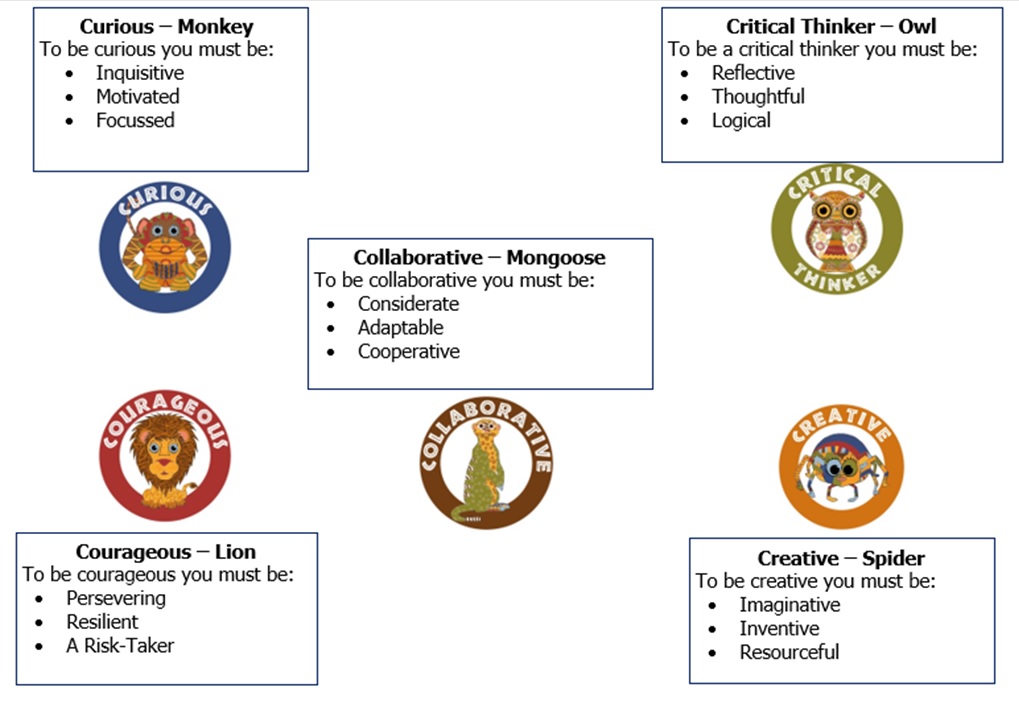 How will the 5Cs be visible at Mary Elton?
At Mary Elton Primary School we will:
Have a classroom display of our 5Cs
Link them to all our learning experiences (referring to the learning values during lessons and in planning)
Language to be used explicitly by the whole school community
Recognise the relevant learning values with our Celebration certificates
Refer to these in our Assemblies
Plan our curriculum around the teaching of our 5Cs
Competition Winners!
The children pictured below are the winners of our 5C design competition. 'That Copy Shop' turned their designs into reality!