EYFS
Welcome to Reception 2023-24 with Mrs Evans, Mrs Summerton, Miss Derry and Mrs John.
We would encourage you to keep an eye on these pages as we like to share aspects of the children's learning and experiences from Ash and Alder classes.
Term 1 - Harvest
In Term 1, EYFS learnt all about different winter vegetables and how they are harvested. They enjoyed exploring some winter vegetables including scooping out the insides of pumpkins. They learnt the story of The Little Red Hen and even had a visit from some real life chickens, Daisy and Delilah! They learnt about what the chickens eat, how to care for them, and got to feel some nice warm eggs!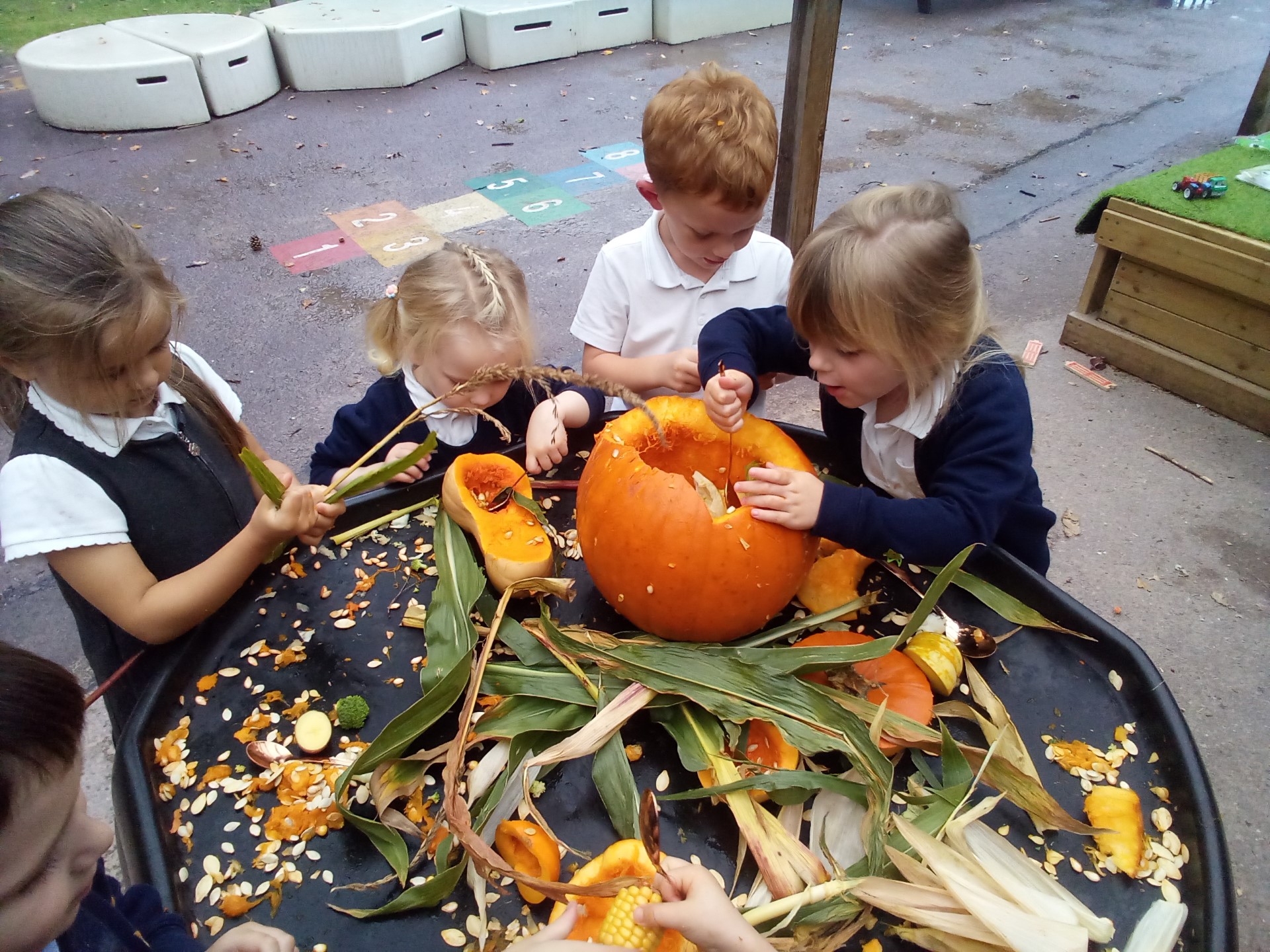 2022-2023
26th May 2023 - Outdoor Learning
This term we have been to Forest school for the first time. We have been exploring the woods, looking for mini beasts and have found so many! We have been engineers and built dens for people and designed and built dens for small creatures. We have also had our potion station using different flowers and leaves to make different scents. We have learnt so much in our outdoor environments.
24th March 2023 - Farm visit
For our enquiry 'Where does food come from?' we visited Lower Stock Farm. We were able to see cows who were all expecting babies, a chicken which we were able to touch and hold their egg and Alder class were lucky enough to see a calf that had just been born. We then went to the outdoor playground and spotted the signs of spring, before building dens for our teddy bears. We all had so much fun!
27th January 2023 - What is darkness?
This term our enquiry has been 'What is Darkness?'. We have been scientists learning about nocturnal animals and their habitats. As philosophers, we explored a dark den and talked about how it made us feel. Our challenge for this enquiry as engineers was to make a cosy den out of junk modelling for a salt dough dormouse.
14th December 2022 - Gross and Fine Motor Skills
For our second enquiry, EYFS explored 'How can we move?' focusing on a wide range of gross and fine motor skills daily ready to become author writers!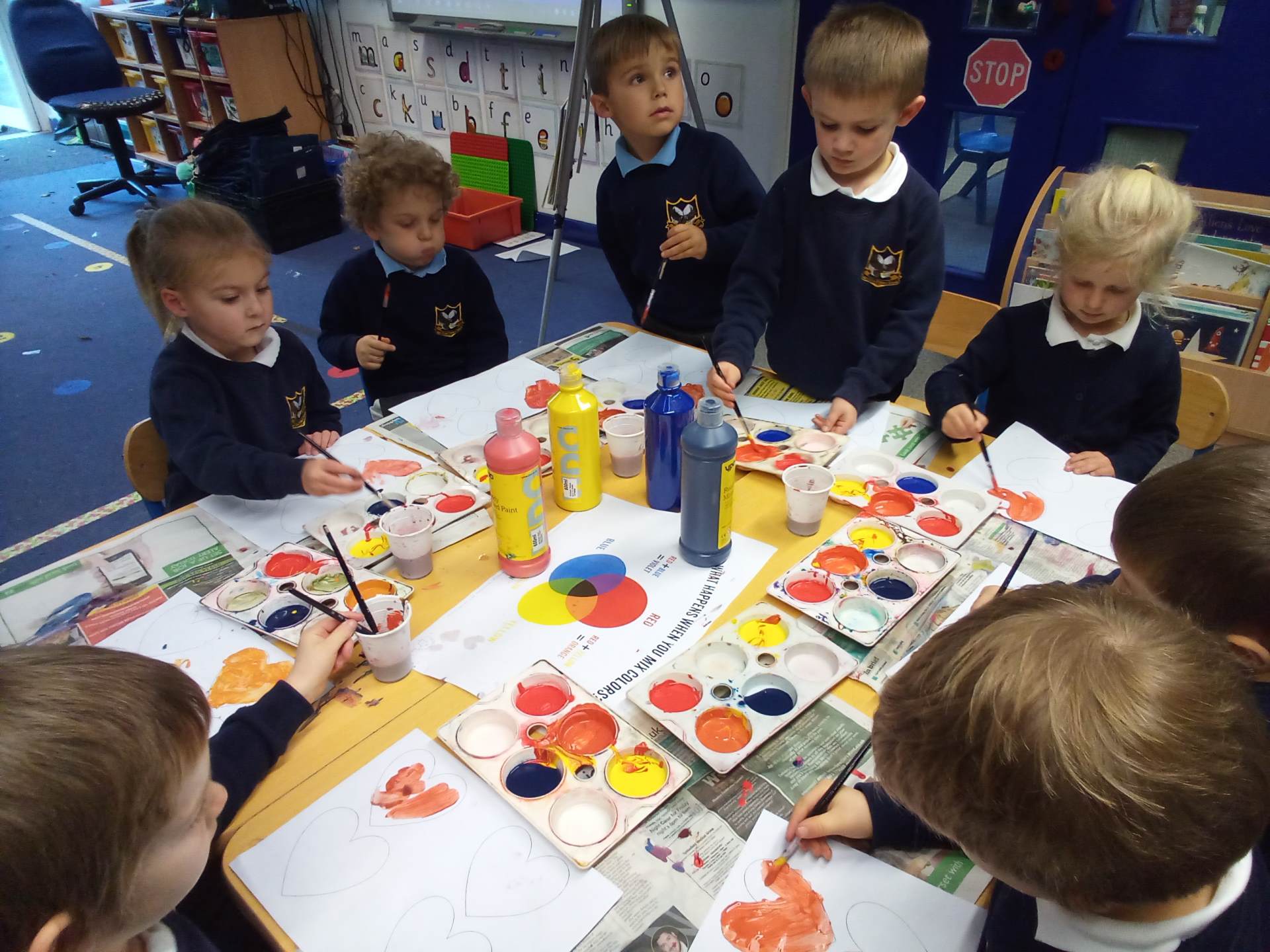 Term 1 - Enquiry
In our first term at Mary Elton, Alder and Ash class have been busy getting to know our school and classes. Our enquiry 'Who are We?' has allowed us to get to know each other and talk about ourselves and our families. We have discussed how we are a community at Mary Elton and the similarities that has to communities elsewhere. We have been exploring our outside area and both classrooms, becoming Athletes, Engineers and Mathematicians. We have also been focused on following our school rules and always being 'Ready, Respectful and Safe'.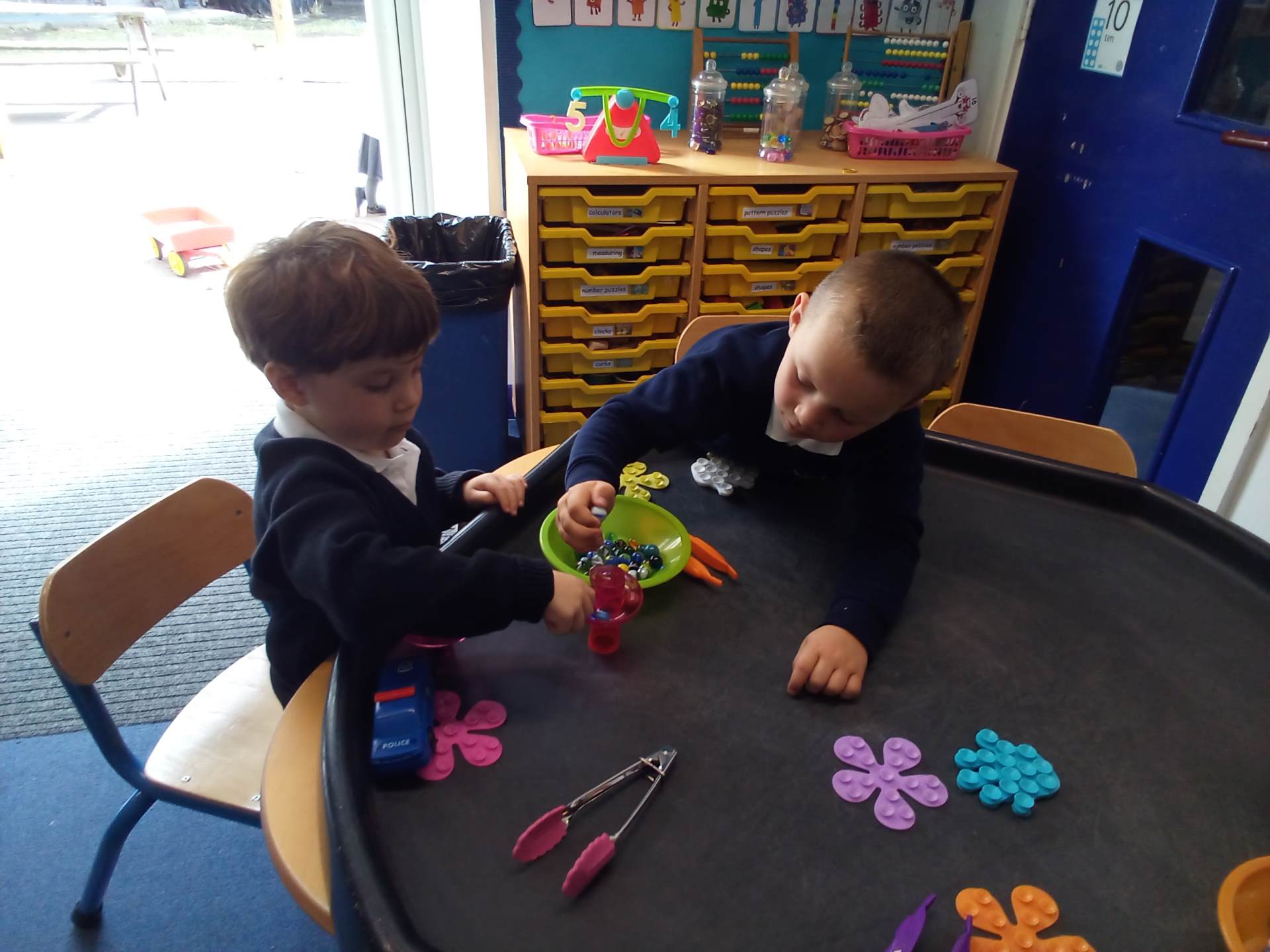 2021-22
10th May 2022 - Farm Visit
EYFS went to Lower Stock Farm for our first ever trip. It was an amazing day. We saw cows and chickens and went pond dipping. We ate a picnic lunch together outside and went into the woods to build dens for teddy bears. The children behaved so well and were a credit to Mary Elton.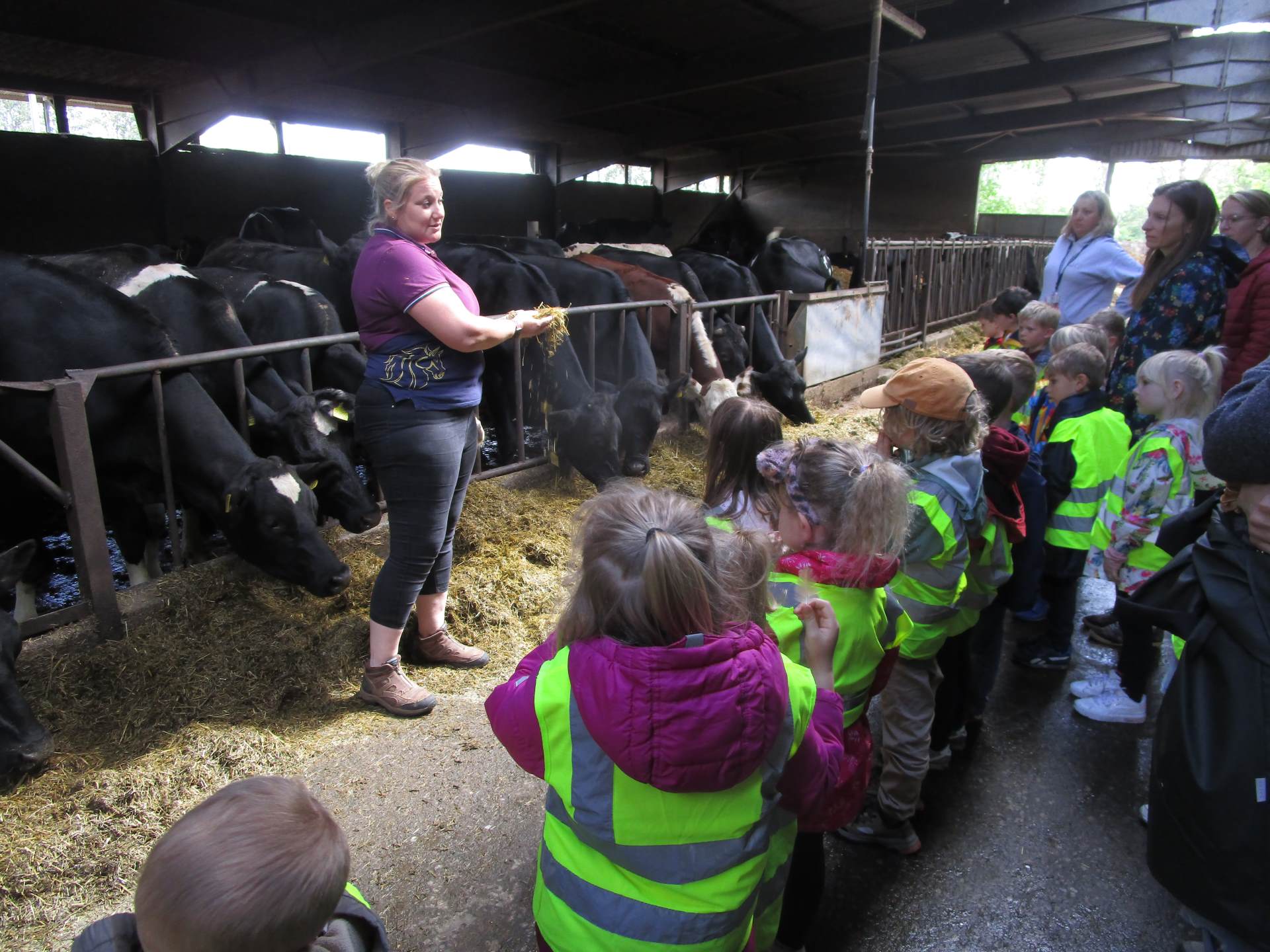 29th March 2022 - Dentist Visit
We were lucky enough to have a visit from Amy Hollis, a Consultant in Paediatric Dentistry. We had an interesting afternoon learning about how to look after our teeth and how to make healthier food and drink choices. The children practiced brushing teeth on models using circular movements and brushing all the surfaces.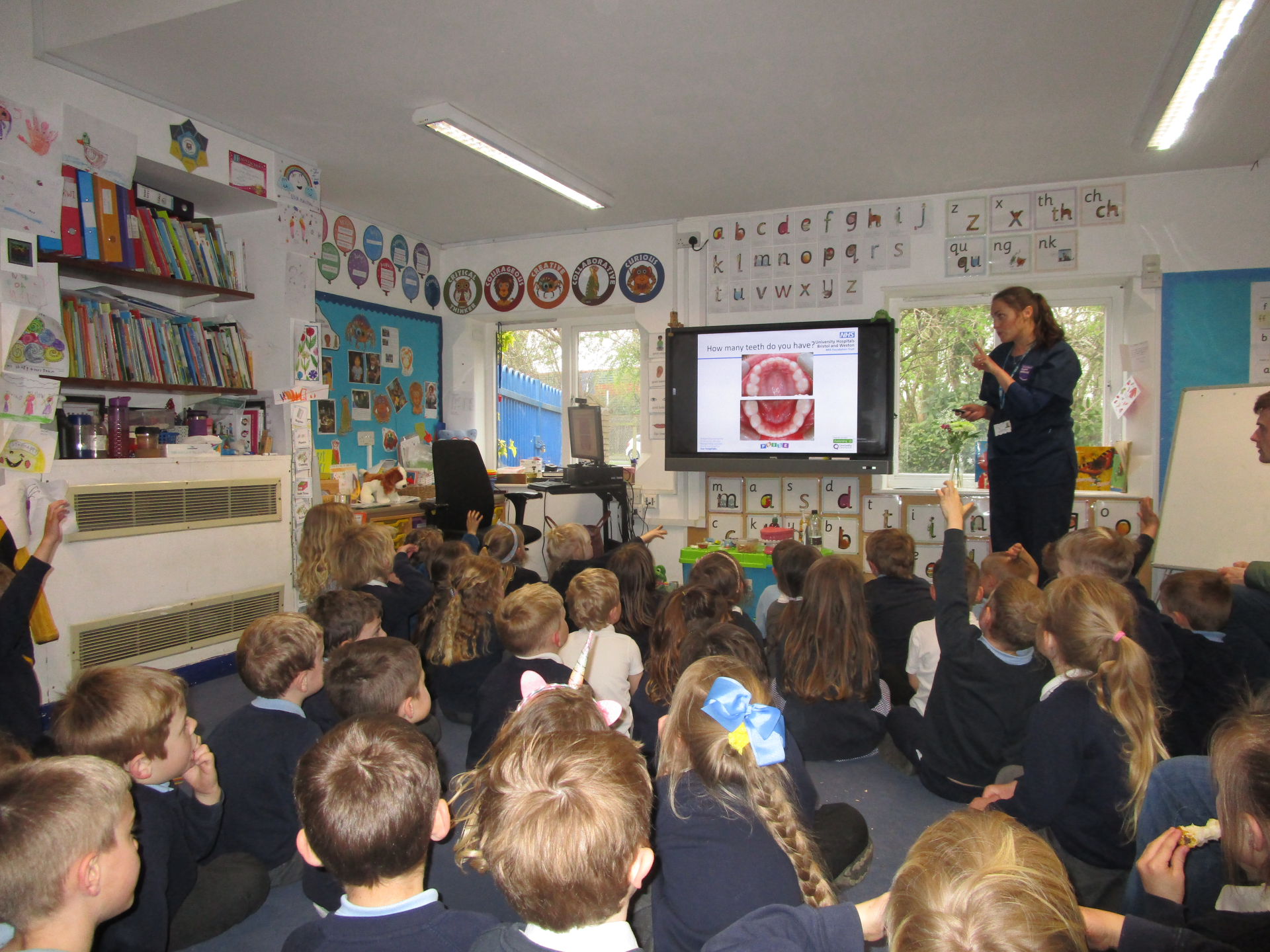 14th-18th March 2022 - British Science Week
EYFS had a great week exploring growth throughout Science week. 'Supertato' was our book hook to lead into learning about vegetables and how they grow. We even reported the Evil Pea to the police when they came in to visit us! The children are excited to plant their vegetable seeds next week.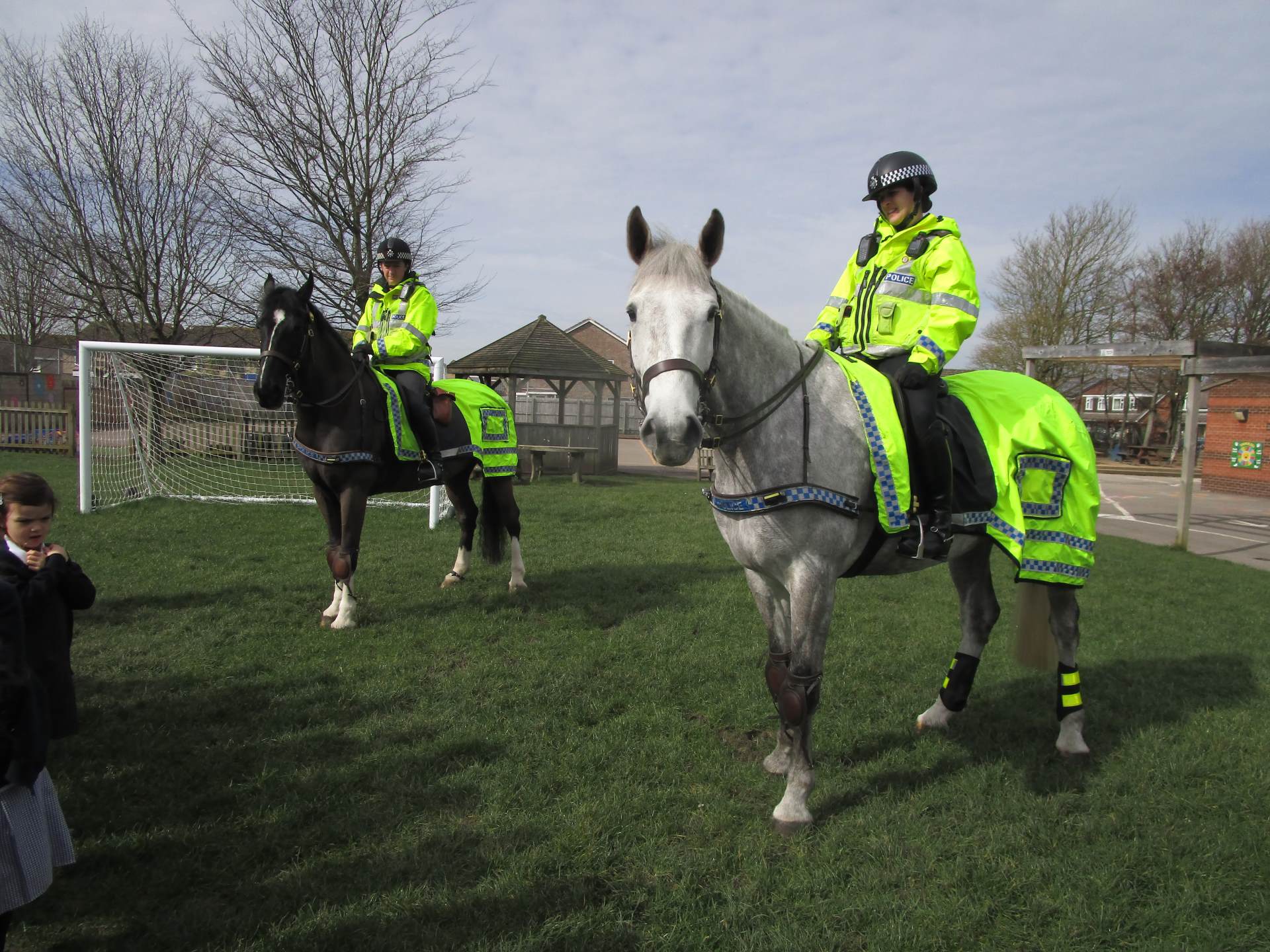 13th January 2022 - Tanzania Talk
We are learning about Tanzania in Reception. Today, we had a visit from Miss Brown and Mrs Shephard to talk about their trip to Tanzania. They showed us lots of fantastic photos of where they stayed, Kikaboga School, the animals they saw and the food they ate. We sang a song in Swahili called 'Simama kaa' which means 'Stand up sit down' - video uploaded below.
/i/video/EYFS_Swahili.mp4
16th December 2021 - Stick Man Day!
After sharing the story this morning, the children painted and decorated their own Stick Man. Outside, they collected sticks to make a real 'stick man' and we watched the film this afternoon. A fab day all round!
EYFS Stick Man Day Dec 21
1st October 2021 - Firefighter visit!
Today, we had a visit from two retained firefighters at Clevedon Fire Station. Firefighter Tom and Firefighter Ross came to see us and talked about being a Firefighter. The children in Ash and Alder class listened as the firefighters told us how they rescue people and animals, the equipment they use and why they wear a special uniform. Some of the children even tried on the special coat. helmet and boots!