Parents
Governor Recruitment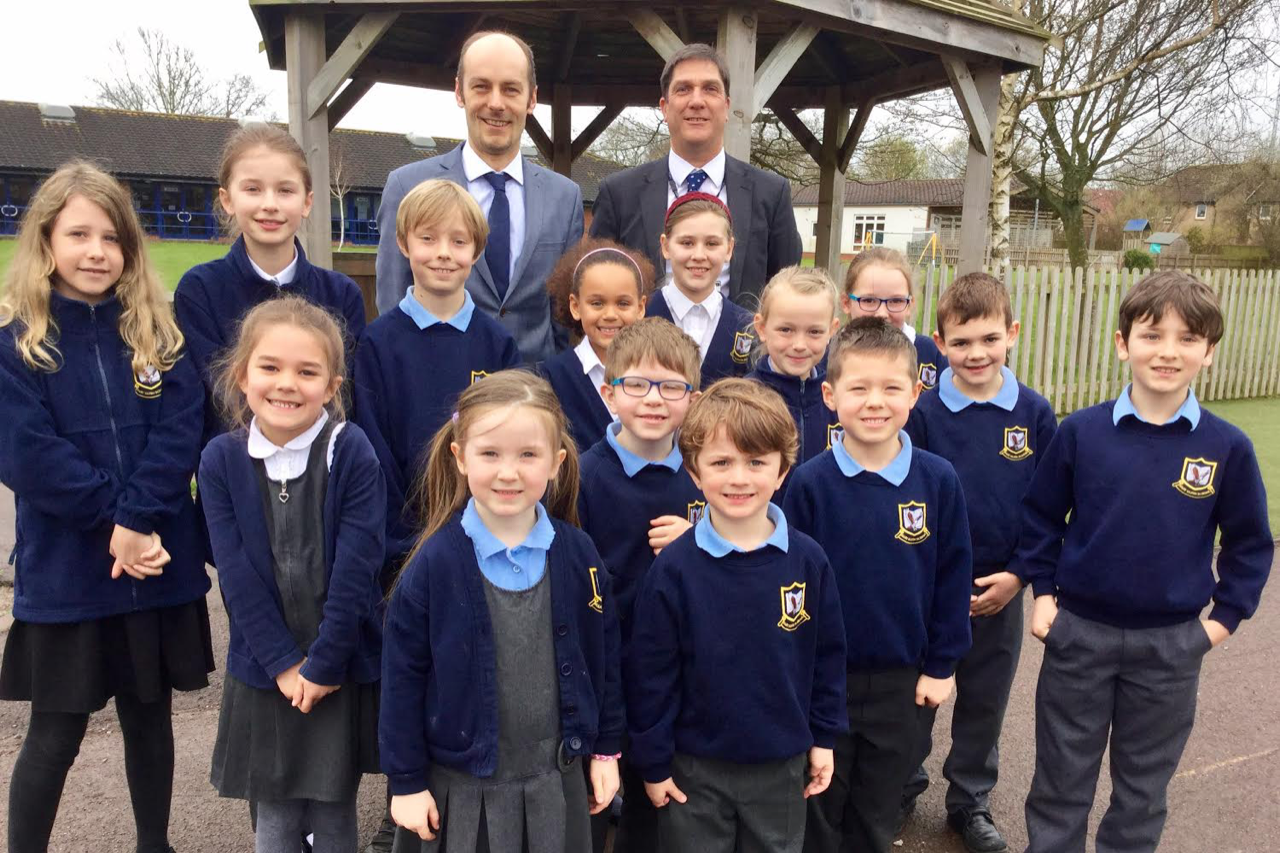 Parents, business leaders and community champions are wanted to help the lives of thousands of children at a growing multi-academy trust.
The Clevedon Learning Trust is actively looking for governors for the 11 schools and 3,500 pupils and students aged 4 to 18 they have across their trust to help to improve the lives of young people.
The most important qualities for being a school governor are enthusiasm, commitment and being able to work well in a team, making joint decisions on strategic policy, school ethos and budgetary control.
People don't need teaching experience, but do need an interest in education and the well-being of children.
One of the current governors, Vicky Edkins, governor at Woolavington Primary School, is an expert in cognitive science and behavioural psychology.
She said: "Becoming a governor is a wonderful thing to do. It is really energising to think you are helping so many young people in their futures. I wanted to help my children's school to be the best that it can be and understand the education system they are in."
Father of one Jago Snook, a Senior Product Manager at Edwards Vacuum in Clevedon, said: "I cannot recommend becoming a governor highly enough. It is truly remarkable the amount of behind the scenes activity that goes on to keep a school running."
Daniel Sewell, a Chief Operating Officer at two national companies, said: "When the opportunity arose to contribute to the life of the village school, it seemed the right thing to try to do. I have thoroughly enjoyed it."
The 11 schools that the CLT are currently made up of is: Clevedon School, Mary Elton Primary School, Northgate Primary School, Puriton Primary School, St Nicholas Chantry CofE Primary School, Tickenham Church of England Primary School, Westover Green Community School, Willowdown Primary Academy, Woolavington Primary School, All Saints CofE Primary School, and Yeo Moor Primary School.
For further information or to show interest, please contact the Trust's lead Clerk, John Purcell at JPurcell@Clevedonlearningtrust.org.uk
Below are some links and information that may be of interest;
SIMS Parent App
Forms
Medication at school request form
Communication Flowchart
Please find attached a communication flow chart that we hope will aid and support your methods of communication if you have any concerns/queries about specific school/child related issues.
Communication Flowchart - ME Procedures
ParentPay
There is a shortcut to ParentPay in the top right of this website, or you can click here: www.parentpay.com
In an attempt to remove all cash and cheques from school we are asking all parents to only use our e-payment system.
It can be used for:
School Trips
Breakfast & After-School Clubs
Music fees
This can be done online using a secure website called ParentPay or through local stores where you see the PayPoint logo (a bar-coded letter is required).

We would ask that parents/carers log on to the ParentPay website and activate their accounts, to ensure your child is registered. It only takes a few minutes and you can merge sibling accounts if you have more than one child with a ParentPay account, even if they are at different schools.

If you mislay your activation code, feel free to contact the school office who be able to provide you with a new one.

If you do not have access to the internet, please let the school know.
Communication: Teachers2Parents
We understand the importance of working in partnership with our families to ensure that each child receives the best education that the school can offer.
At Mary Elton, we are able to use text messaging and emailing to communicate school news, updates, reminders, events and other important information.
Text messaging and emailing are discreet, convenient, secure and reliable methods of communication, which saves the school time and money by reducing the burden on our busy administration team, whilst keeping you informed at all times.
From time to time you will receive a text message or email from the school. Please be assured that this service is FREE to you as the recipient of the text message or email.
Notifications will include:
School Closures
School Trip Reminders
Regular Newsletters
If you would like to be added to the texting and emailing service, please contact the school office.
Please Note: In order for this system to be effective, you must ensure the school are made aware of any changes to your contact numbers or email addresses. If you register, but do not receive any texts or emails, please let us know.
Mental Health and Wellbeing
North Somerset Mental Health and Wellbeing Directory of services for Children and young people.
E-Safety
Please visit our E-Safety page here for information, links and guides to help you support you in keeping your child safe.
RHSE
Useful Websites
Please click here to visit our 'useful websites' page for more links for learning or information to support you/your child.