School Vision and Values
Vision
At Mary Elton Primary School we live through our vision of 'Achievement by Caring', it encapsulates the ethos and occurs on a daily basis throughout the school.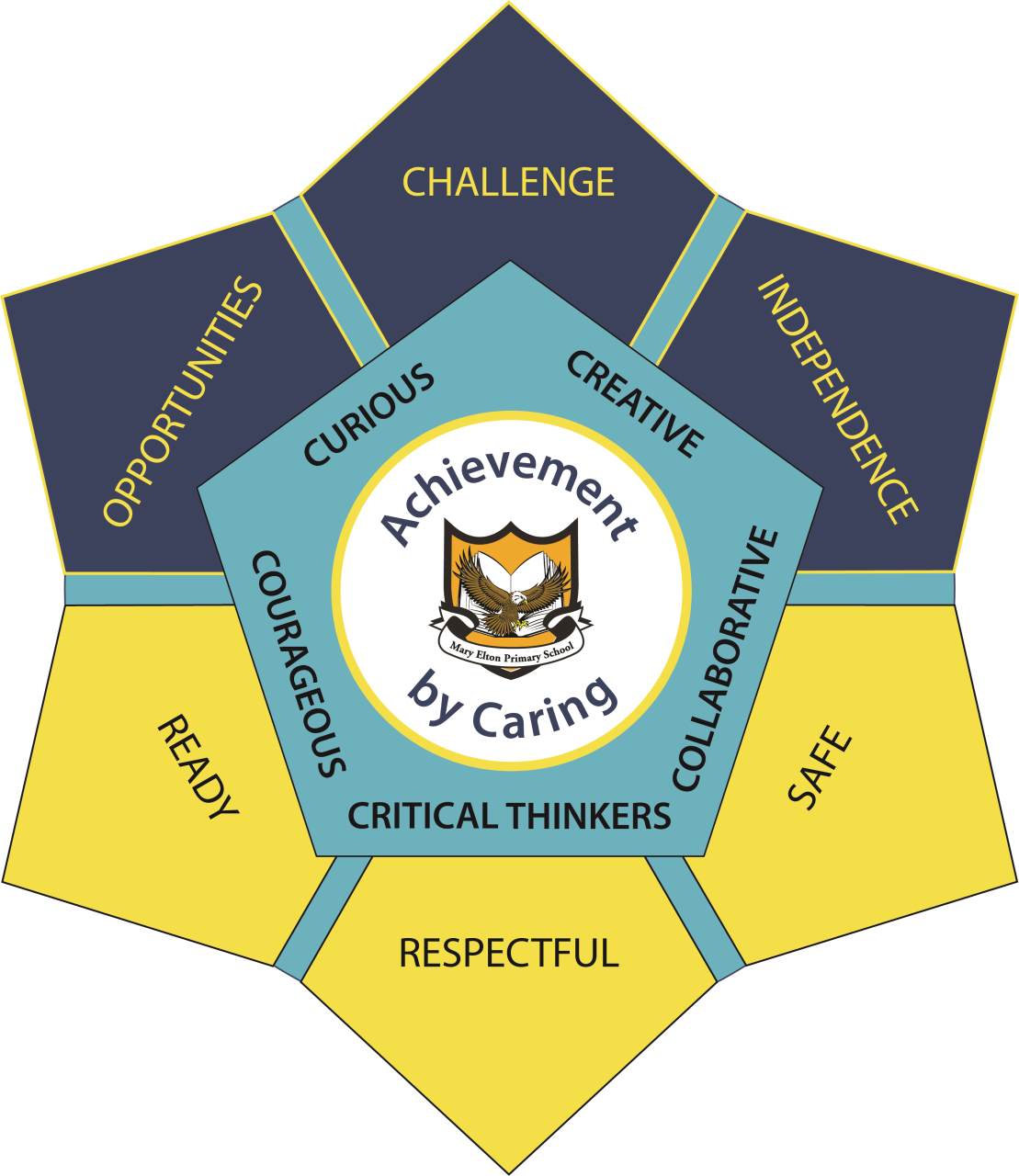 Learning Values
We are passionate about our children developing a core set of learning values – these are our 5Cs. We want the children of Mary Elton to be - curious, creative, collaborative, critical thinkers and courageous. Please see our 5C page for further information.
Principles of Teaching and Learning
Our principles of teaching and learning are our expectations of what children at Mary Elton should receive on a daily basis. At Mary Elton, we provide a wide range of opportunities for our pupils, our children and staff develop a strong sense of challenge and support our children to develop a sense of independence.
Opportunities - all children at Mary Elton are provided with high quality experiences, they know their learning journey and develop a passion for learning.
Challenge - all children at Mary Elton are supported to reach their learning outcomes. We develop the language of 'not yet', and set challenging goals for our children.
Independence - all children strive for independent learning. We use rich questioning, self differentiation and children are self-managers and seek feedback.
Learning Ethos
We also make consideration to the learning ethos of our school – our school community embodies a belief that we will all be ready, respectful and safe.
Ready - all children are ready and know the expectations at different times during the school day. Our children are ready to learn and be part of the school community.
Respectful - all children and staff are respectful to each other and school property.
Safe - all children and staff keep themselves safe through working hard and playing safely.