Year 6
Welcome to Year 6 2021-22 with Mrs Pole, Miss Lamb and Mrs James.
We would encourage you to keep an eye on these pages as we like to share aspects of the children's learning and experiences from Willow and Sycamore classes.
2021-22
26th November 2021 - Art
This term, Year 6 have been learning about Norman Foster's architecture and they have created their own art pieces inspired by his work.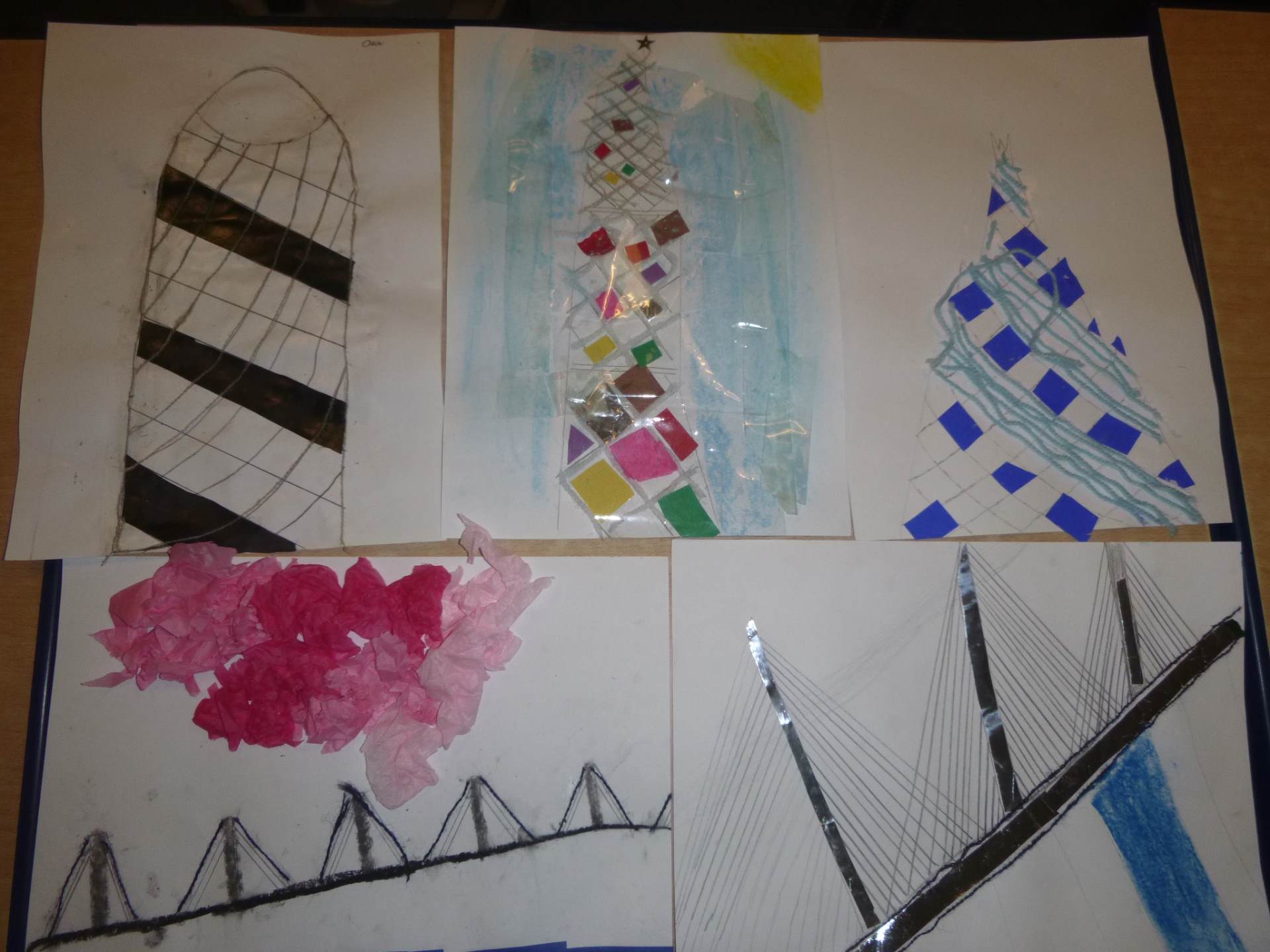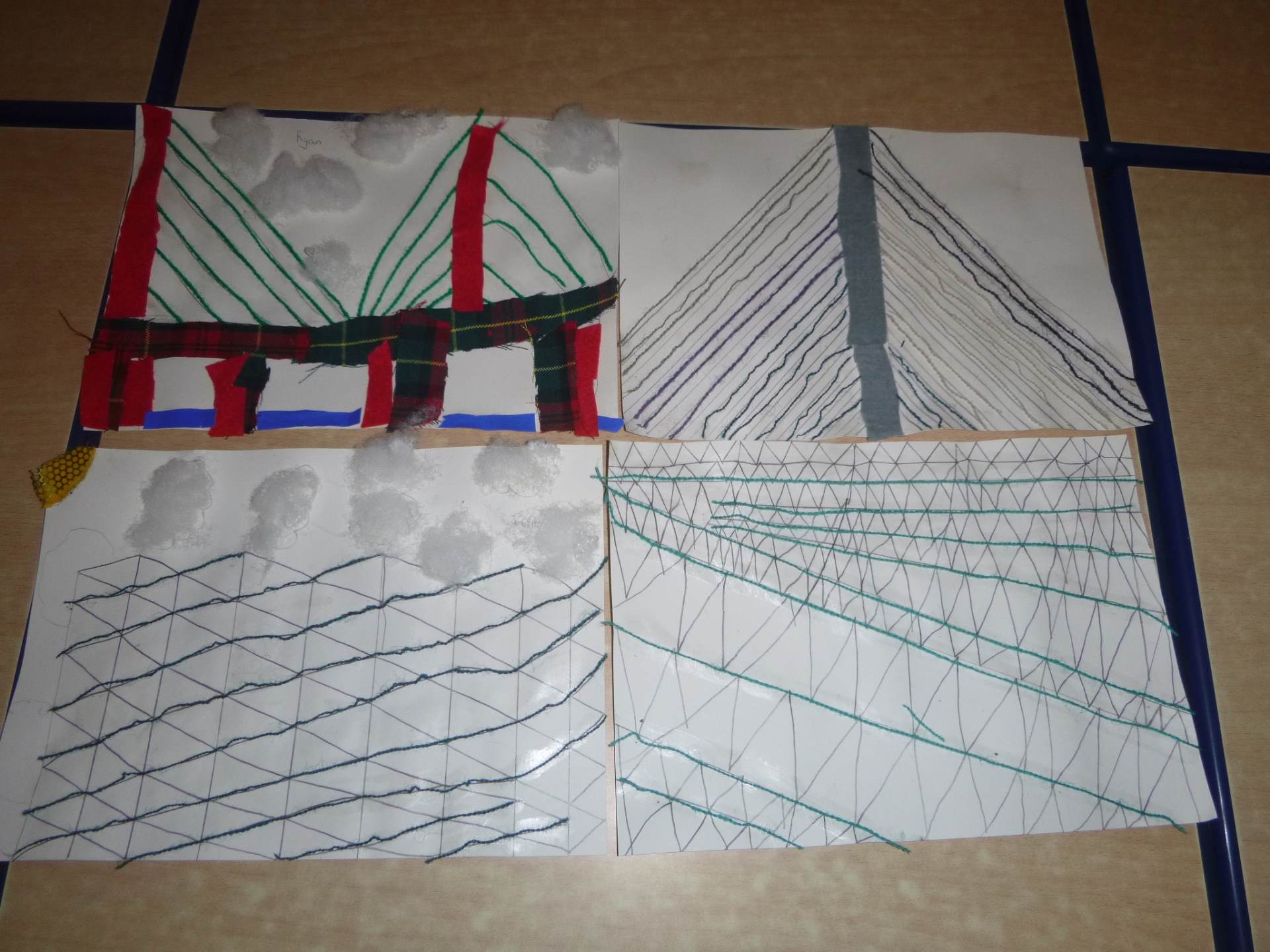 22nd October 2021 - Science: Classification
Year 6 have been learning all about classification systems in their science topic in term 1. They produced a 'Double Page Spread' to showcase their knowledge of Carl Linnaeus who is famous for his work in Taxonomy: the science of identifying, naming and classifying organisms. They finished the term off with a team challenge - to invent their own classification system for sweets! They may have needed to sample a few sweet treats along the way to help with their research!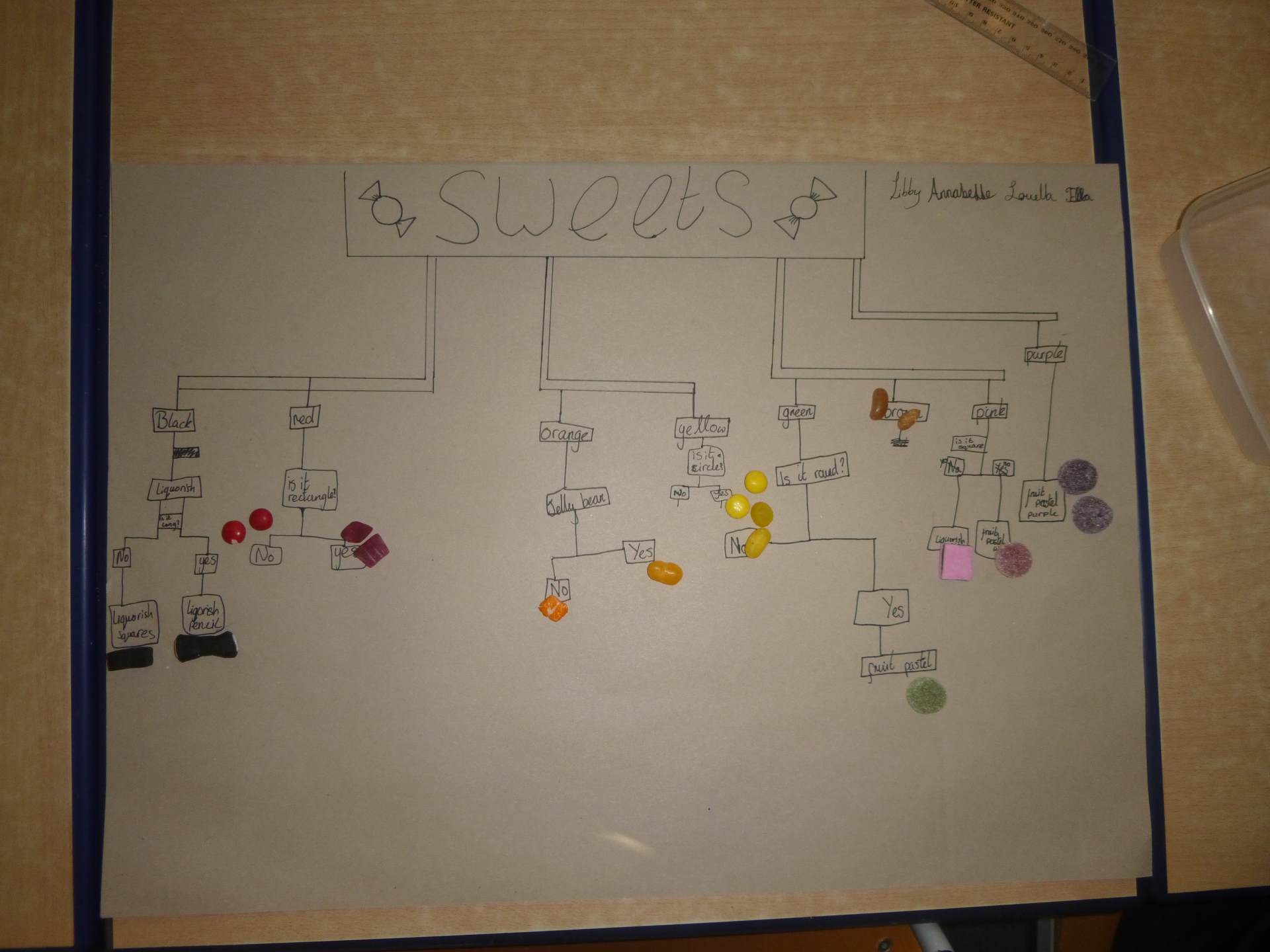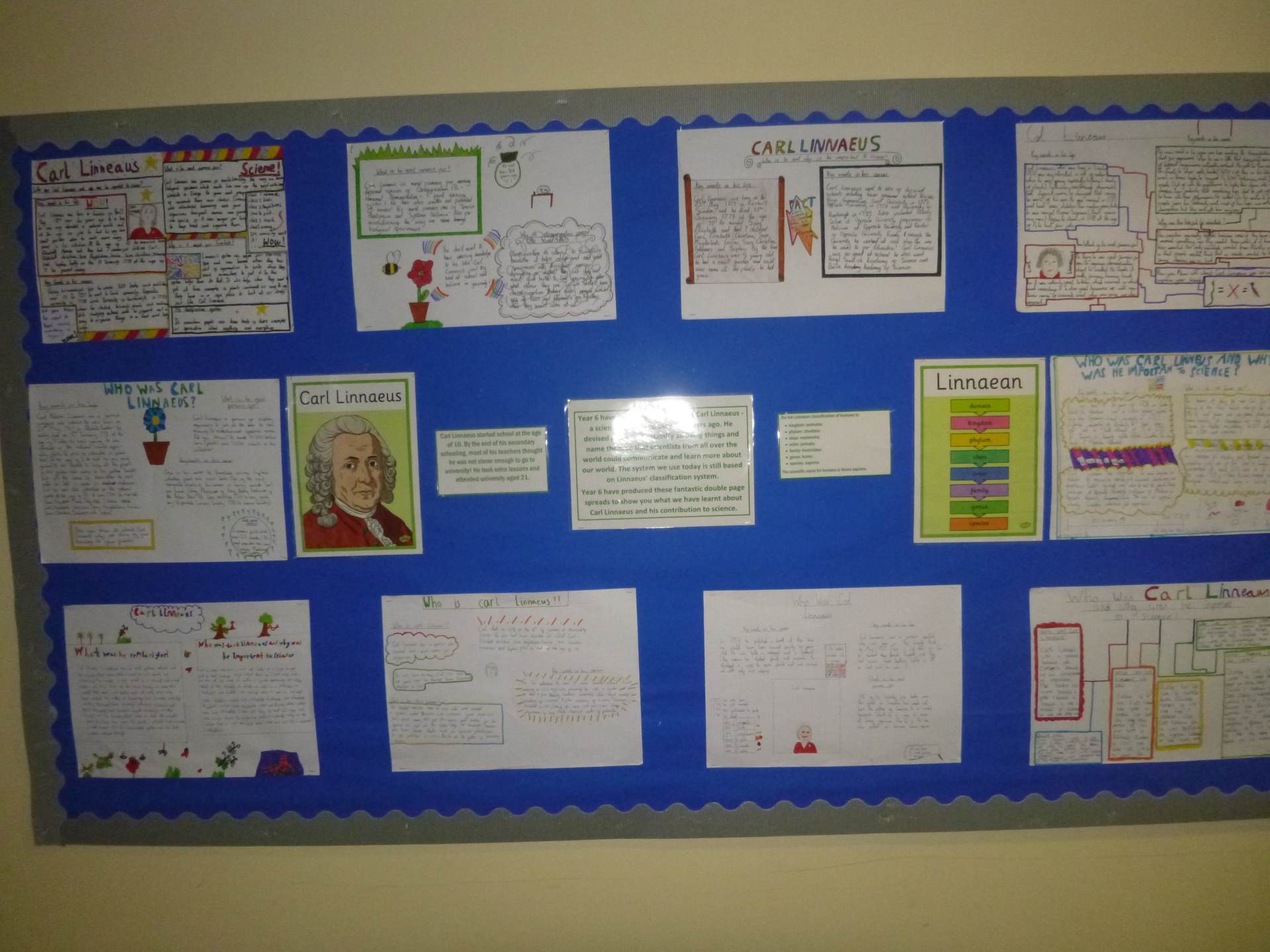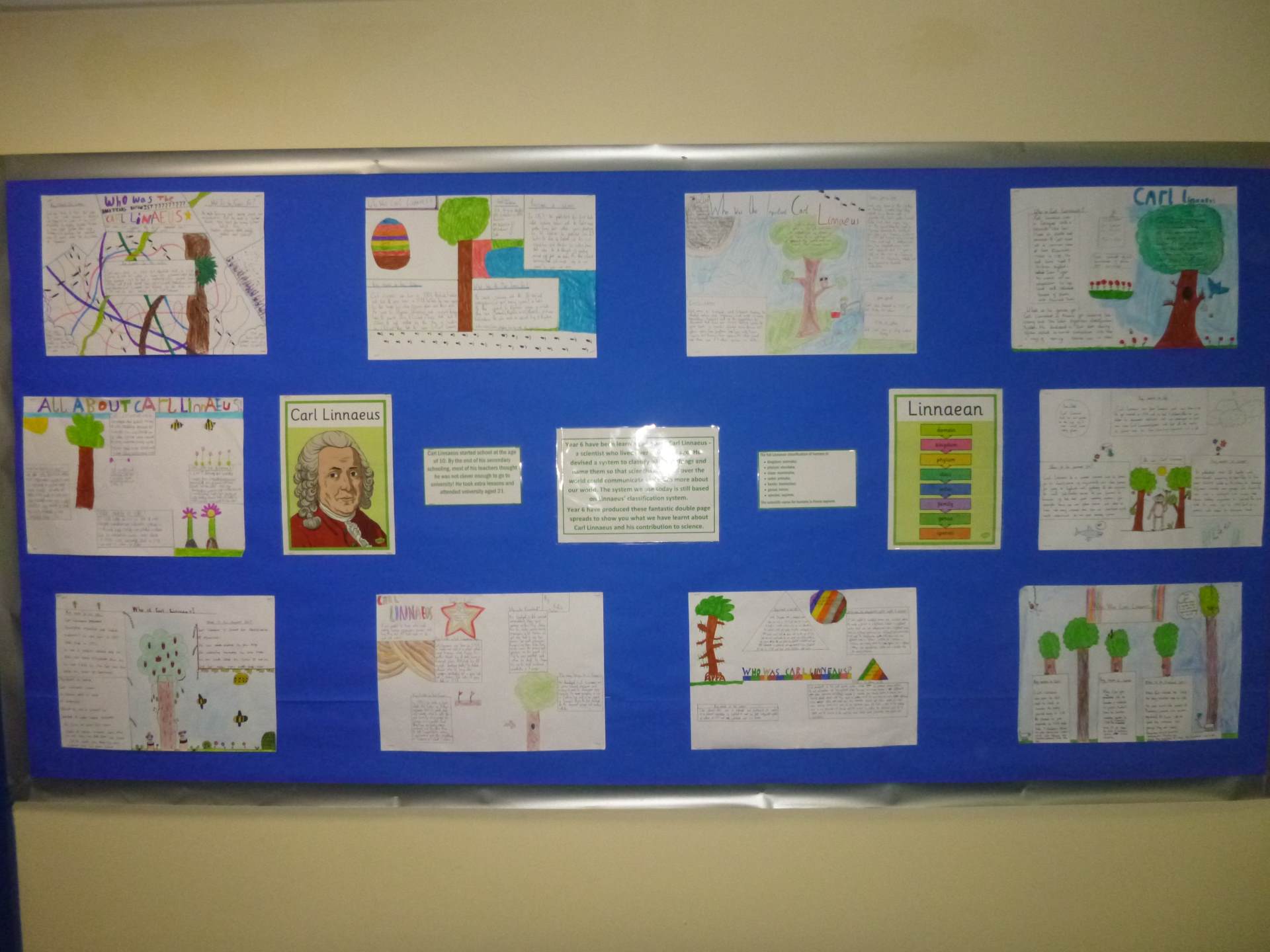 2020-21
12th July 2021 - Greek Theatre Masks
Year 6 have been learning about Ancient Greece. We have been looking at Greek theatre masks and we designed our own, constructed them from papier mache and then painted them. They look fantastic and as you can see, we have a huge array of colourful characters!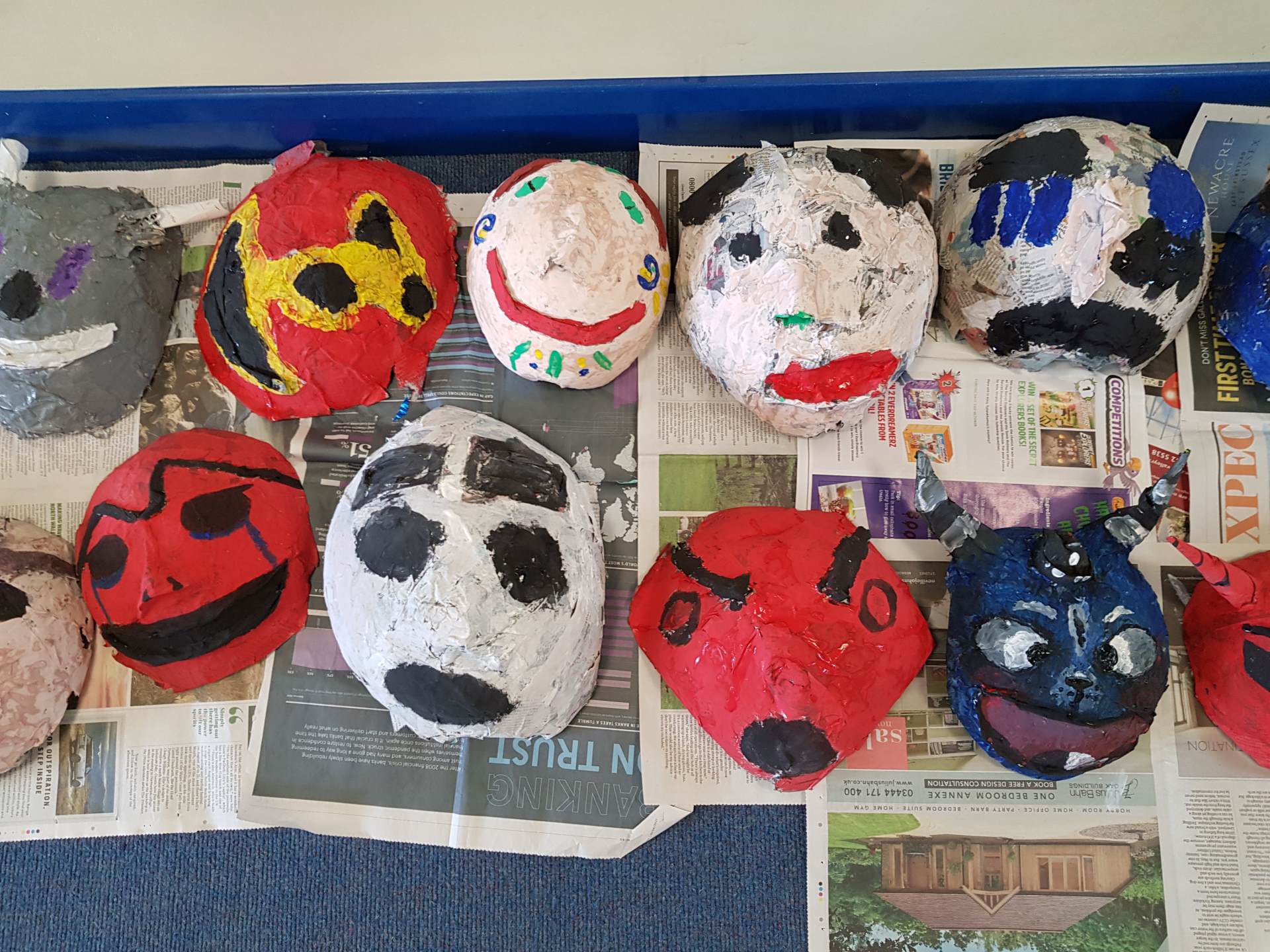 7th July 2021 - Sports Day!
Year 6 took part in their last ever sports day today! Lots of fun, laughter and team spirit. Well done to everyone for being fabulous!
17th May 2021 - African Drumming
Year 6 took part in an African Drumming workshop. We learnt about different African instruments, learnt an African song and drummed and played along to the song. Some of us even conducted the whole class as we played!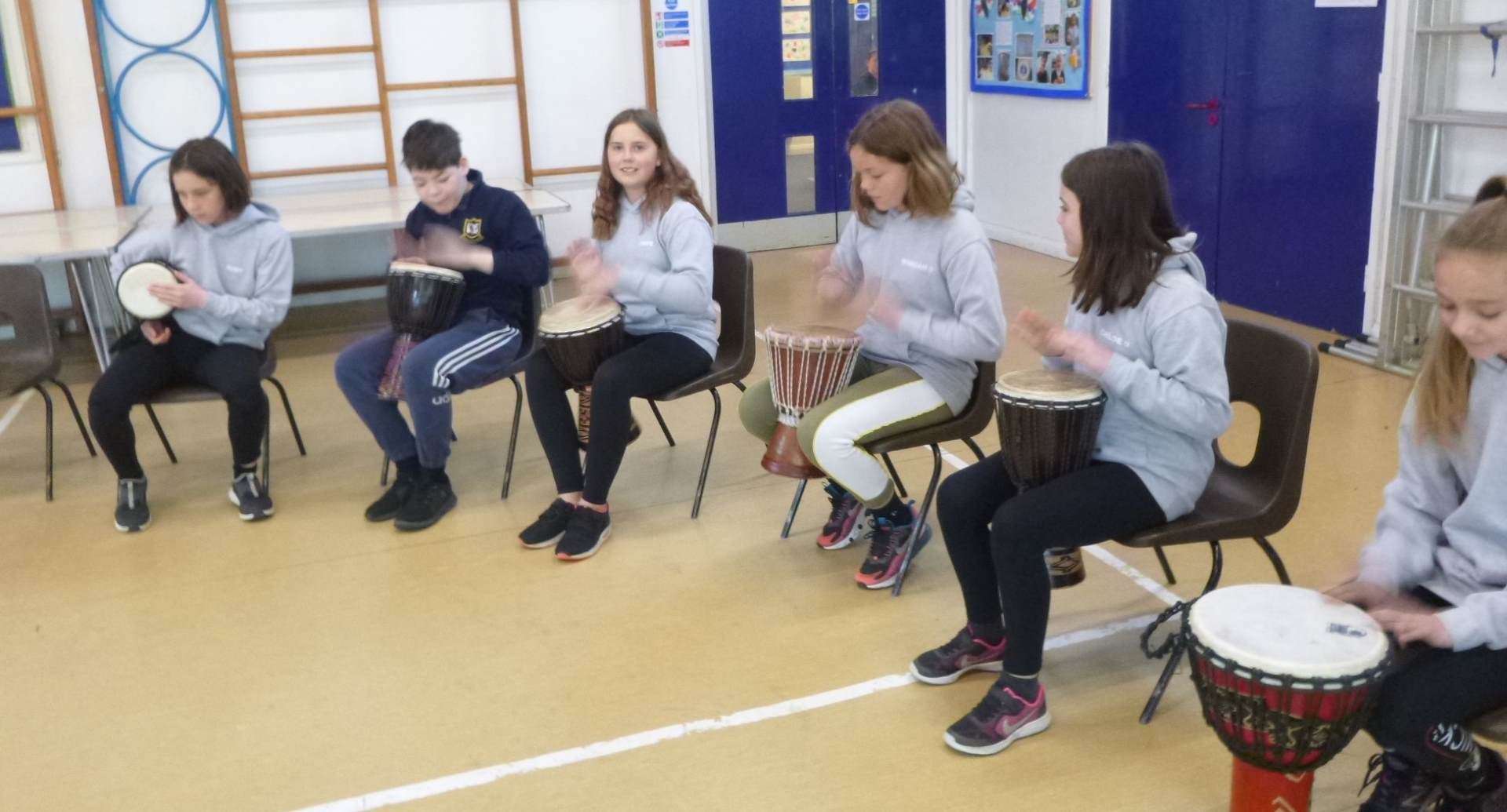 14th May 2021 - 3D nets, non-chronological reports and art!
Year 6 have been working on our knowledge of 3D nets, writing non-chronological reports on wolves and responding to the artwork of Gustav Klimt; we are sure you will agree our work look fabulous. We've also been thinking about our 'Roadmap' out of Mary Elton and onto secondary school to prepare us for our next big steps!
31st March 2021 - Viking Clay Pendants
This week, Year 6 have been busy painting their Viking clay pendants that they made last week and eating the delicious hot cross buns donated to school by St Andrew's Church on Tuesday!
12th March 2021 - First week back to school after remote learning!
It has been fantastic to have Year 6 back in school this week. We have been holding a debate to choose a name for one of the characters in our book, Sky Song. We have also been solving lots of maths challenges and had fun imagining our own 'Difficult Foods' - weird and wonderful imaginary foods that are particularly odd and difficult to eat. The children have designed their own Difficult Food, the utensils needed to eat it and the packaging for their utensils. We have been talking about our feelings; how to notice them, share them with a trusted adult and what to do to make ourselves feel better.
17th December 2020 - Art
Year 6 created some colourful 'Santa portraits' of themselves this term and they are displayed proudly in the hall.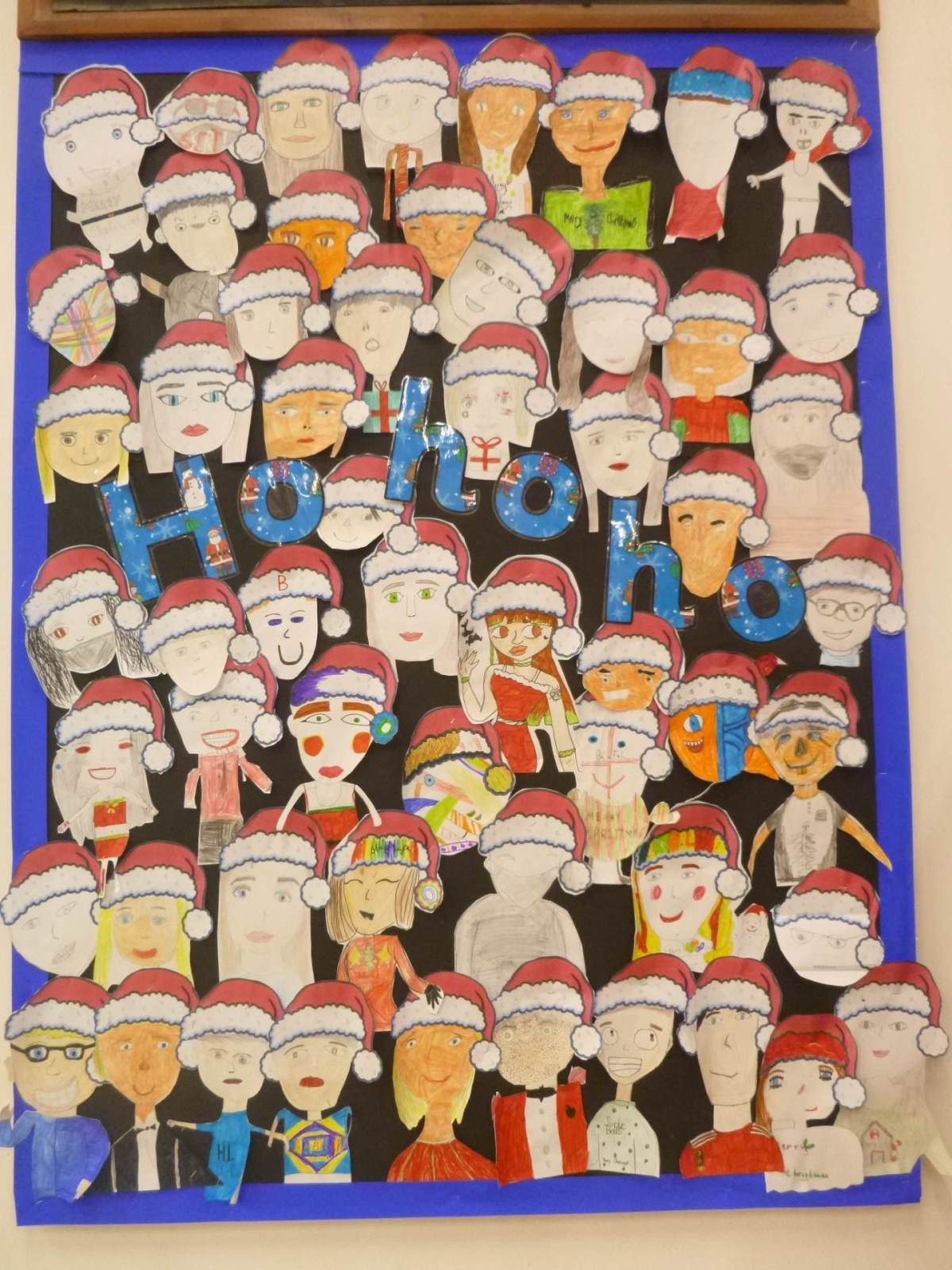 4th November 2020 - Remembrance Poppies!
Year 6 used their art lesson this week to design and create poppy posters for display in the Clevedon Tesco store. The school has been asked for help creating a display and these colourful designs will be displayed in the store ready for Remembrance day.
23rd September 2020 - Going with the flow!
Year 6 have been really busy since the start of term 1! We are 'going with the flow' and investigating rivers. We have revised our knowledge of the water cycle and investigated the journey of a river from its source to its mouth! We then worked collaboratively to create posters to share our knowledge – see them in the windows of our classrooms!
Permission to walk home letter!
2019-20
13th February 2020 - Arctic Adventure Story
Year 6 had a lovely morning with Year 1 this week, discussing the differences between the Arctic and the Antarctic. Year 1 taught Year 6 all about the Arctic, so that Year 6 could write an Arctic adventure story for them. Year 6 helped Year 1 learn more about the features of the Arctic landscape too.
22nd November 2019 - Lifeskills Trip
Year 6 visited Lifeskills in Bristol, which offers interaction education for safe and independent living. Lifeskills aims to show pupils that they should be taking personal responsibility for their own safety. The children learnt how to assess risk and cope with difficult situations by taking part in various interactive activities. The wonderful Volunteer Guides took small groups of children around the realistic "village" to experience a number of difficult or dangerous situations. Our children worked collaboratively to decide how to overcome each problem and had the opportunity to learn from their mistakes in a safe environment. You can take a 360ËšVirtual Tour to share in their experience by clicking here: Lifeskills Bristol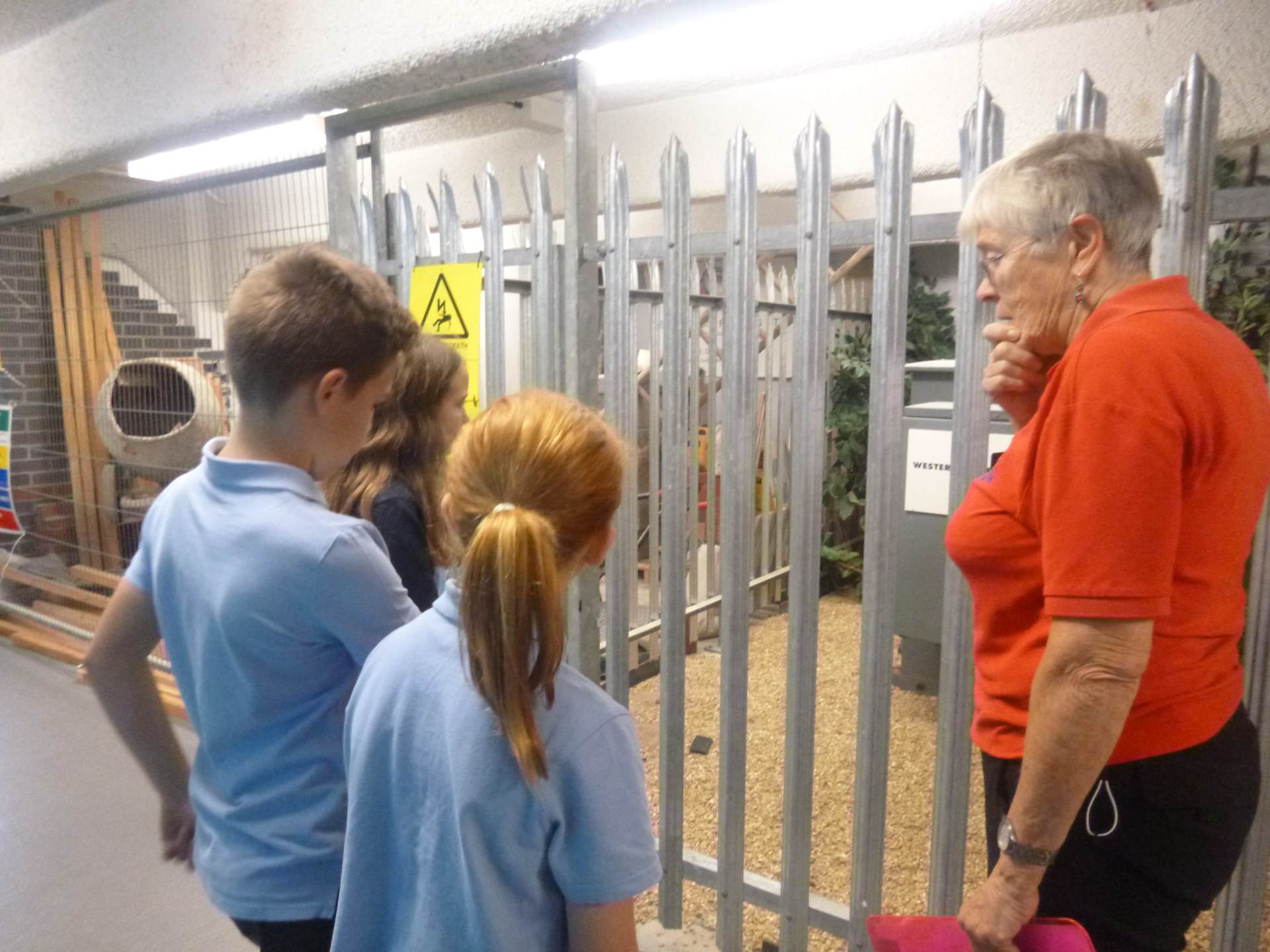 19th September 2019 - Underfall Boatyard Trip
Year 6 had a fantastic trip to Underfall Boatyard in Bristol. We learnt about the use of hydraulic pressure that powered the lock gates and controlled the water levels in the floating harbour before electricity was in use. We created poetry with the resident poet and had a boat ride around the harbour in the glorious sunshine.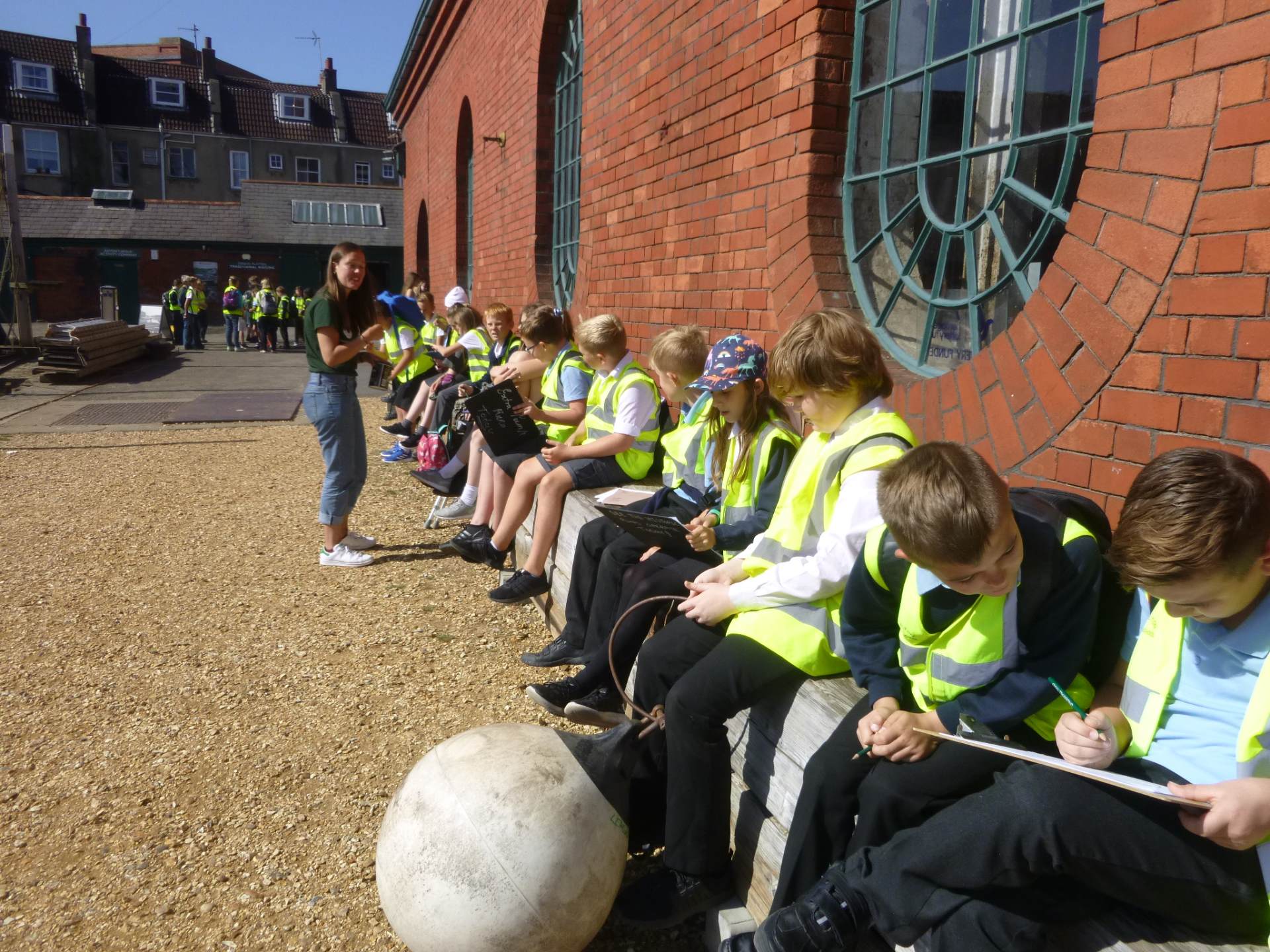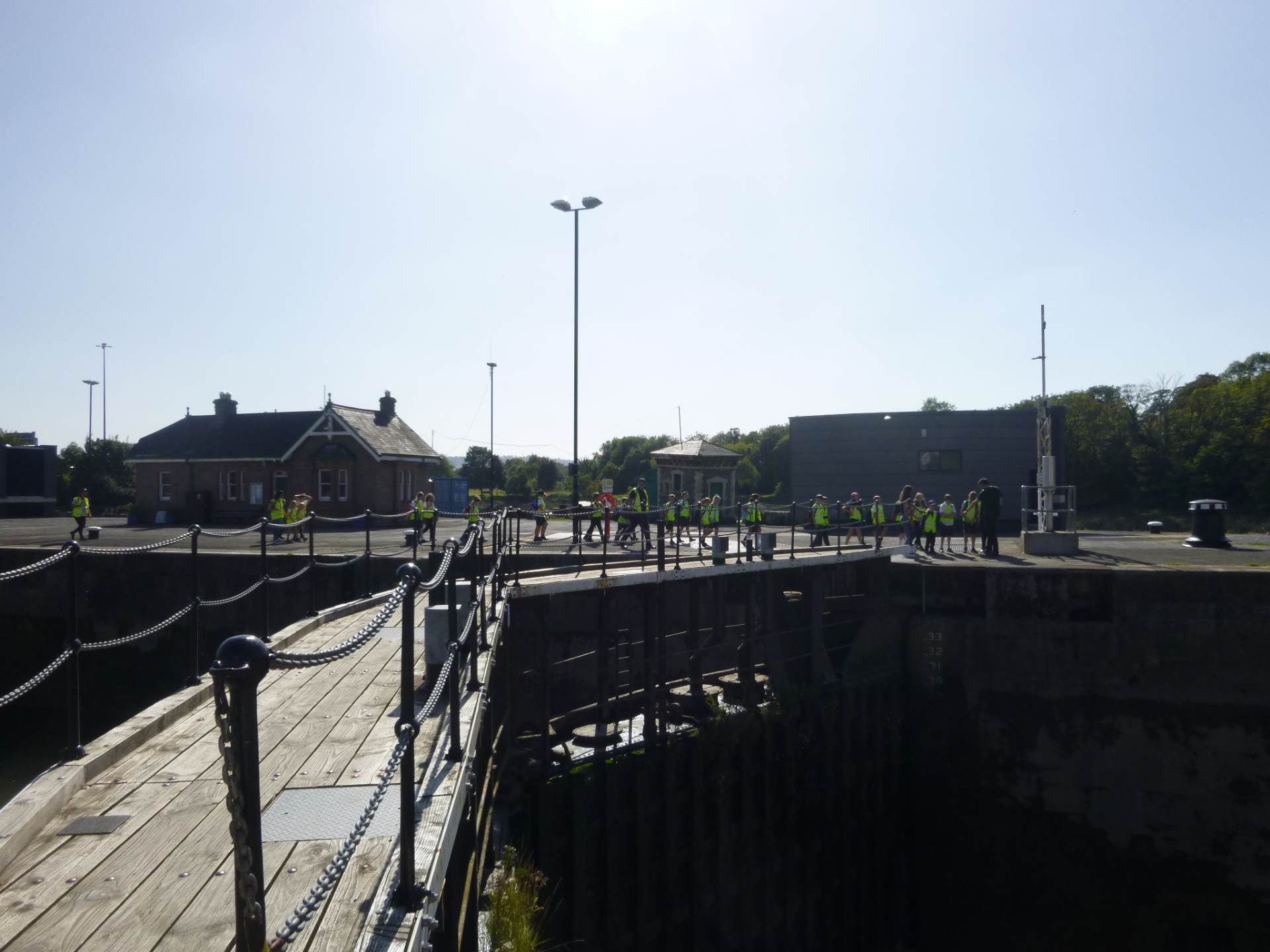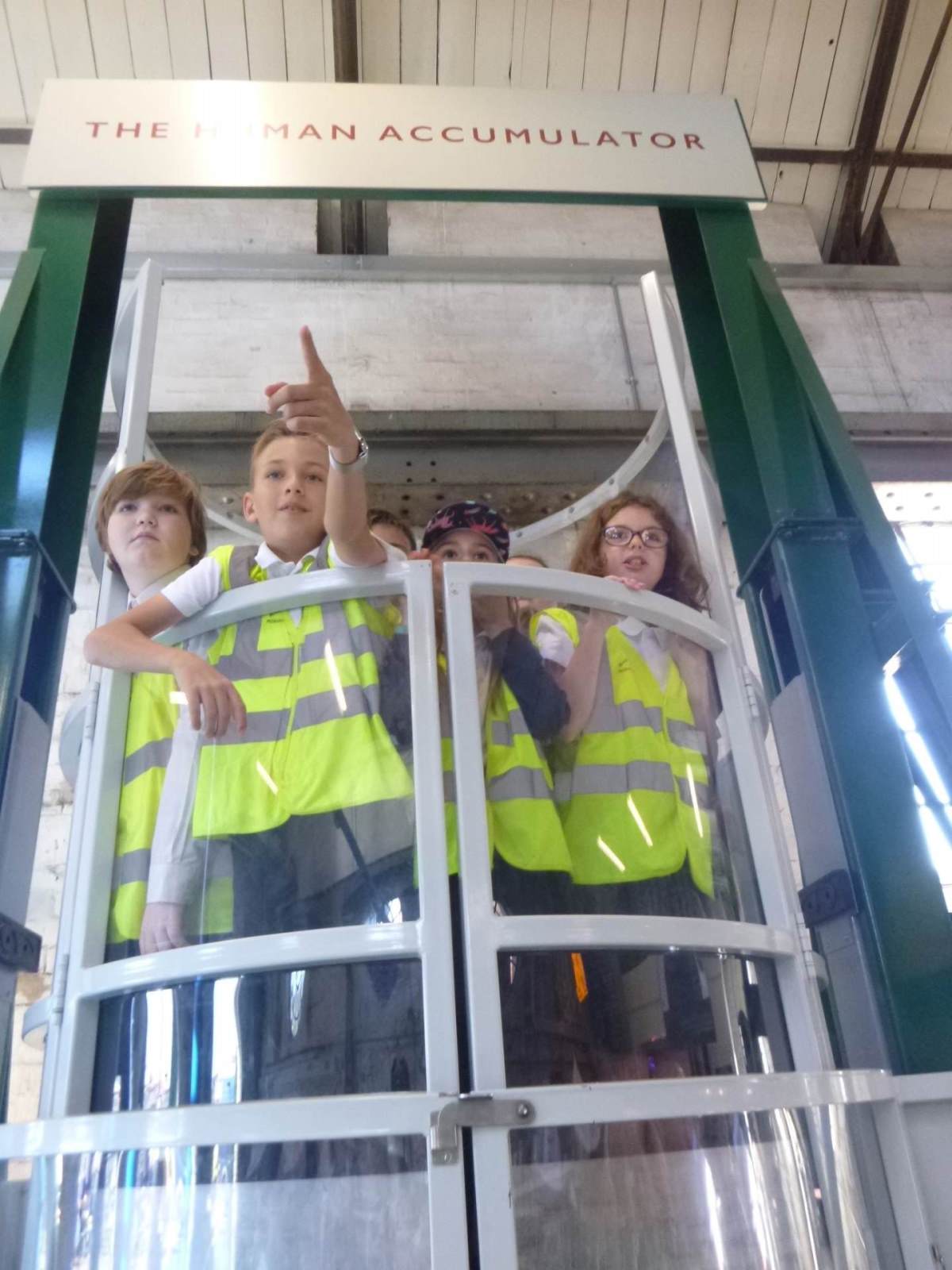 2018-19
17th July 2019 - A Midsummer Night's Dream Y6 Play
Year 6 were amazing in their production of A Midsummer Night's Dream. The acting was fantastic and the singing sounded great. The parents/carers, staff and children were really impressed and the year 6 team were very proud of everyone.
1st July 2019 - Acting Workshops
On Monday, Year 6 worked with a professional actor and director from the Tobacco Factory to develop our performance skills in a full day of workshops. We played lots of games that developed our understanding of the space around us, helped us to work as a team, make eye contact and commit to the performance we give. We also explored the characters of our forthcoming production.
21st June 2019 - DT Bridges Day with SKF
Year 6 had a fantastic day when Will Curry from a local engineering firm came to share his engineering knowledge with us. Mr Curry did a great job of explaining to the children how different types of bridge work and the forces that engineers need to consider when designing and making bridges. The children then all had a go at designing and making their own bridge out of paper, coffee stirrers and sellotape. The bridges were tested using weights. The winning bridge supported an incredible 900 grams!
17th May 2019 - Viking Longships
After working really hard on their SATs we had a fun day on Friday where the children designed and made their own Viking longships from cardboard. We were impressed by the variety of designs and the collaboration involved.
14th May 2019 - Science
As well as impressing us with their dedication and hard work in their SATs, Year 6 have been continuing to learn as well as having fun this week during the afternoons. On Tuesday, we experimented with different types of bird beaks in our science lesson to decide which 'beak' was best for picking up different types of food. We used scissors, tweezers, spoons and pegs to pick up a variety of food such as raisins, seeds, M&Ms and wiggly worms (strawberry laces!) We discussed why birds have different beaks and how this helps them survive and adapt to live in their particular habitats.
SATS Information Presentation 2019
Clevedon School Creative Writing Competition 2019 Resource
5th March 2019 - London Trip
Year 6 had a fantastic trip to London. We went to the Science Museum, took the tube to Westminster Bridge then walked to the London Eye. We 'flew' on the Eye and then came home watching films and singing along to Sing which was on the DVD player on the coach! We all loved it!
11th December 2018 - Debating
This week, we finished our class book - Clockwork, by Philip Pullman. One of the characters in the book meets a grisly end and we used this as the subject for a class debate. We prepared for and held a debate on the motion - "This house believes that Karl deserves a bad end!"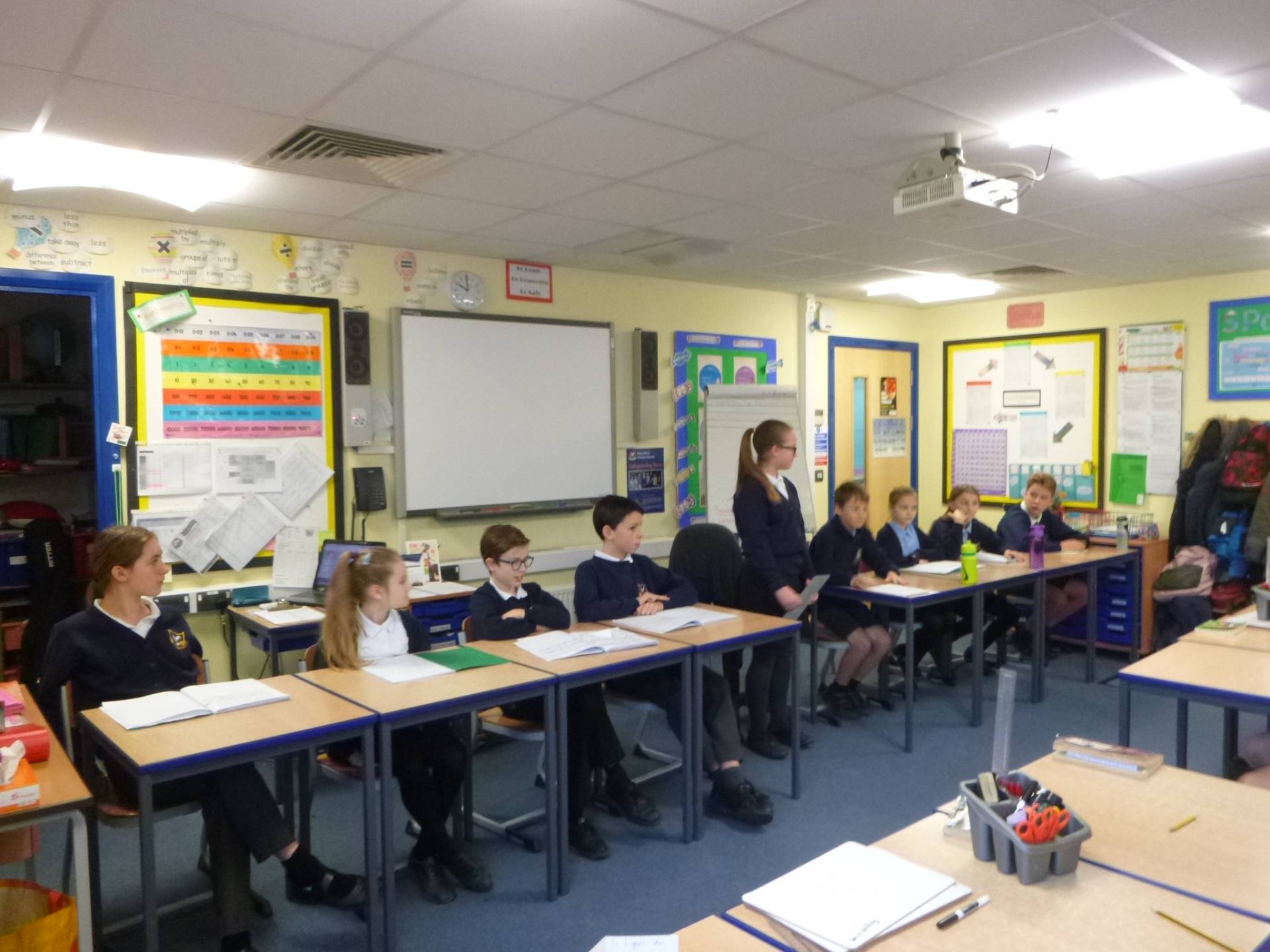 20th November 2018 - Oral Story Telling
Year 6 have been learning about traditional tales and practising oral story telling. We have been discussing what makes a good story teller and how we can engage a listener. We practised performing The Cobbler and The Dragon in groups, then performed it to the children in our reception classes. They were a fantastic audience and there were lots of giggles!
Year Ahead Powerpoint
Year 6 Year Ahead Powerpoint 18-19
2017-18
18th May 2018 - Post-SATs treats
Many thanks to Tesco in Clevedon for their kindness. Year 6 children were able to spend £20 on 'treats' to celebrate the end of their SATs after receiving a gift voucher from the local store.
7th March 2018 - London Trip
Year 6 went on a fabulous trip to London to follow in the footsteps of a character from a book that we are reading. We spent 2 hours in the science museum and then took the underground train to Westminster where we walked across Westminster Bridge to the London Eye. After taking in the sights from the ground, we then took to the sky on the Eye and had magnificent weather and crystal clear views over our capital city. We all got back safely...albeit extremely exhausted after our experience.